One of the best places to drop by during the Shopee 8.8 Mega Flash Sale is one-stop shops like the Johnson & Johnsons Official Store. Aside from the familiar Johnson's brand, it's also home to other brands like Aveeno, Listerine, and Modess. Mommies like me can get toiletries for the entire family in 1 shipping! Here are some items to get from some of the brands available in the store:
Johnson's Baby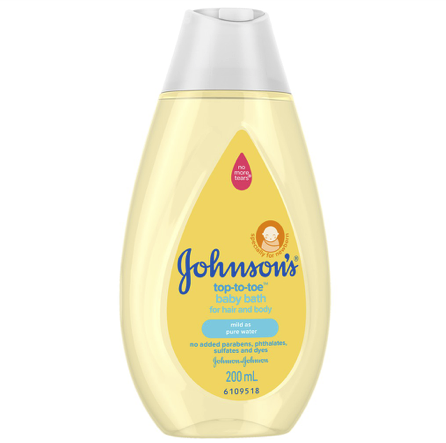 Johnson's Top-to-Toe Baby Bath 200ml (P156) and Johnson's Baby Oil 125ml (P83) are some of the baby bath products that this brand is well known for. I specifically like the Johnson's Baby Oil with Aloe Vera and Vitamin E 125ml (P100) due to the added moisturizing ingredients.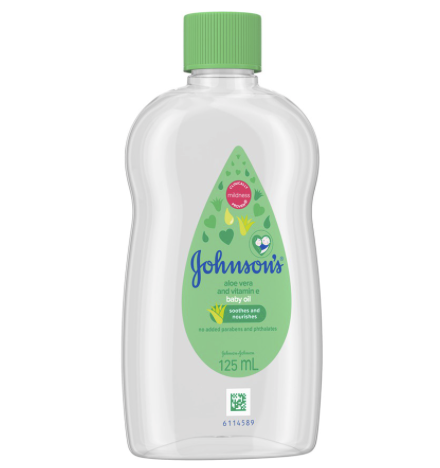 As a brand, Johnson's has a really gentle formulation that has no added parabens and phthalates. So it's no surprise that adults want to use it too! The Johnson's Milk+Rice Bath 1000ml (P422) is a moisturizing body wash that comes in a big pump bottle. You can reuse the bottle if you get the Johnson's Milk+Rice Bath 600ml Refill (P248).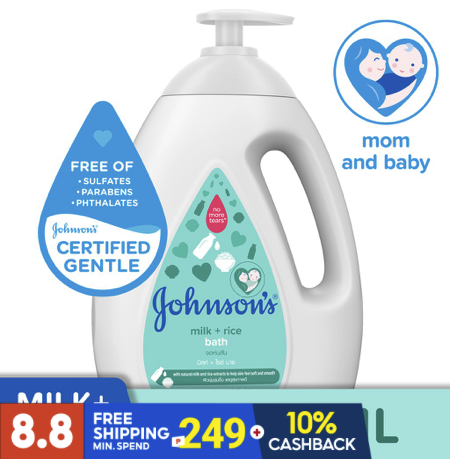 Aveeno
When I saw how moisturizing the Aveeno Baby Daily Moisture Lotion 532ml (P625) was on my baby, I knew I had to restock on the Aveeno Skin Relief Moisturizing Lotion 354ml (P760) for my dry skin. The ACTIVE NATURALS® Triple Oat Complex in their formulation really helps a lot in making my skin feel moisturized all over.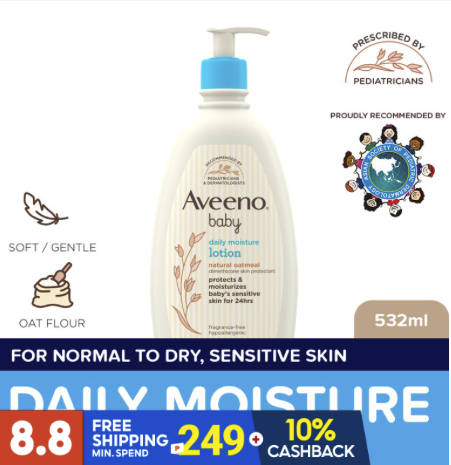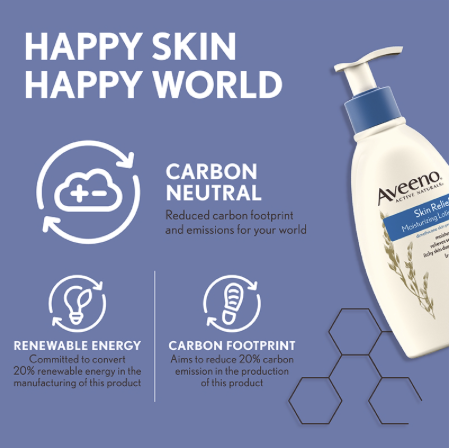 Neutrogena
As a believer in applying sunscreen everyday, the Neutrogena Ultra Sheer Dry Touch Sunscreen SPF50 88ml (P413) was one that I had previously tried. I explored the available products under their brand and found myself excited in spotting the Neutrogena Hydro Boost Water Gel 50g (P819). Hydrating skincare is a keyword that calls to me strongly when looking at skincare brands.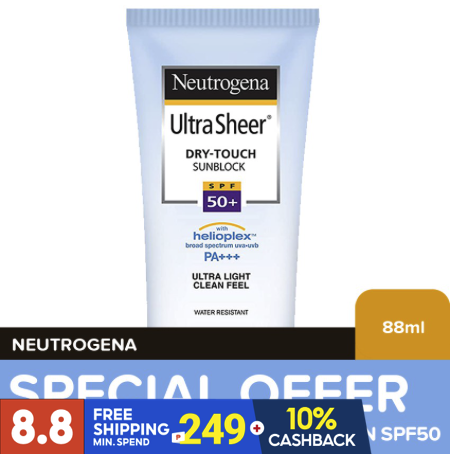 These products are all available at the Johnson & Johnsons Official Store in Shopee. If you stop by on the 8.8 Shopee Mega Flash Sale, there's discounts to be had and you can get up to 50% off on select J%J products!
Download the Shopee app for free in case you haven't already from the App Store or Google Play.