These days, I'm all about skincare. I like making sure that my skin is well taken care of with good products that address my needs. On top of that, I love a good sale so I can get said products at a discounted price. Enter Shopee's latest sale featuring Olay Skincare Products that you can get up to 45% off this October 21-25. Let's check them out one by one!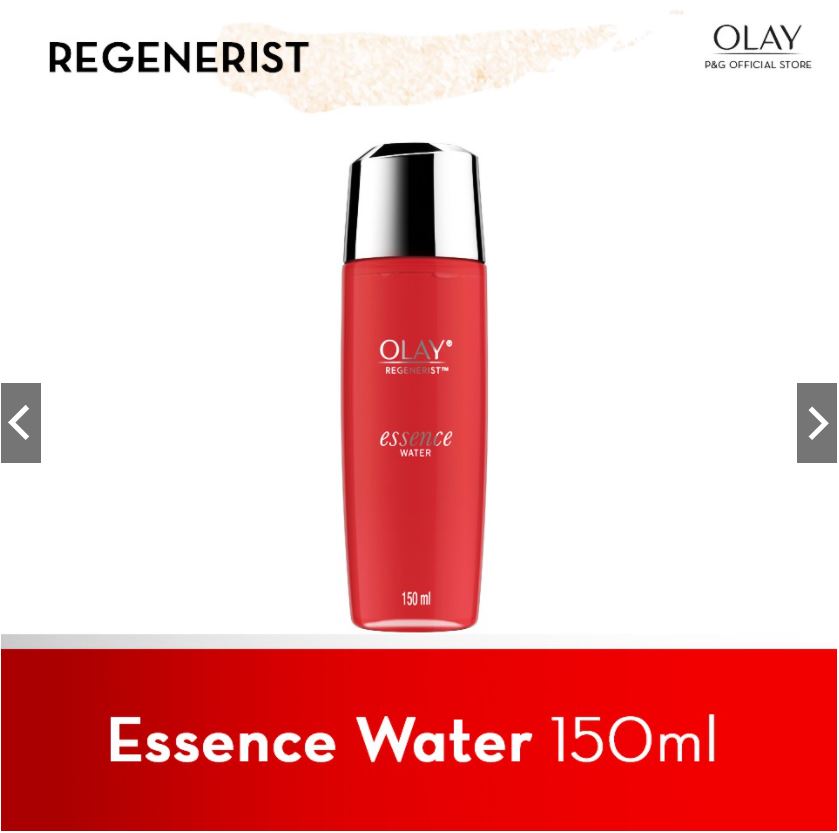 To start the routine after cleansing, the Olay Regenerist Essence Water 150mL (Skincare/Serum/Anti-Aging) acts as a toner and brings back the hydration to your skin. With Niacinamide that's 99% pure, skin is instantly plumped up and fine lines smoothened.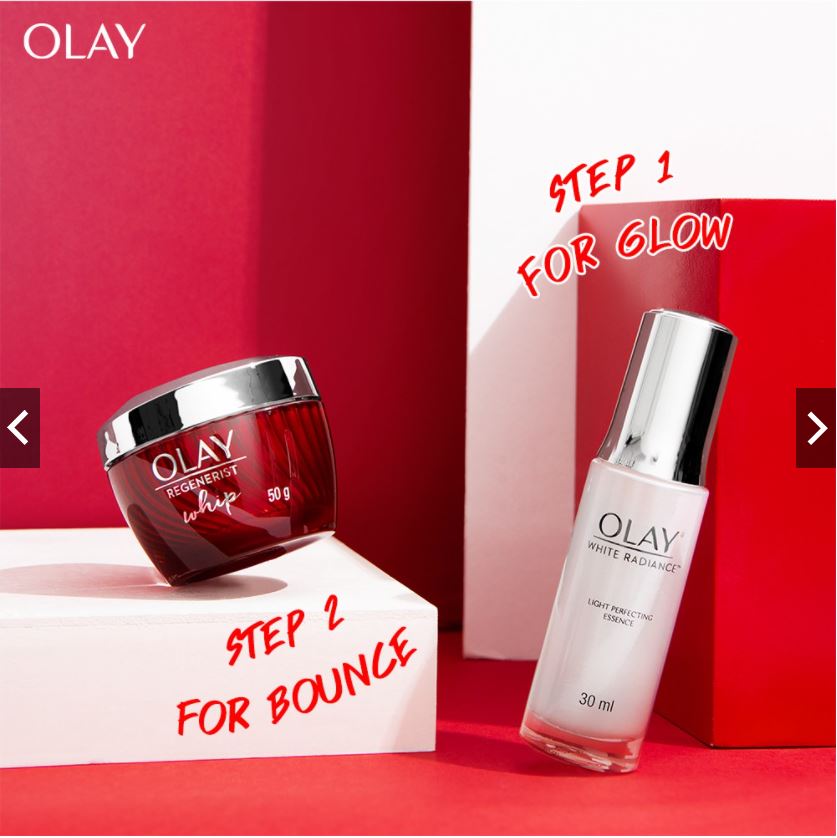 For the next steps, use a serum then seal off with moisturizer – the Olay Regenerist Whip Light Cream Moisturizer 50G + Light Perfecting Essence Serum 30ML (Skincare) Set can be your go to. The Serum reduces dark spots and evens out skin tone while the Moisturizer is in light cream form that "transforms from cream to liquid on contact for fast absorption and a breathable feel."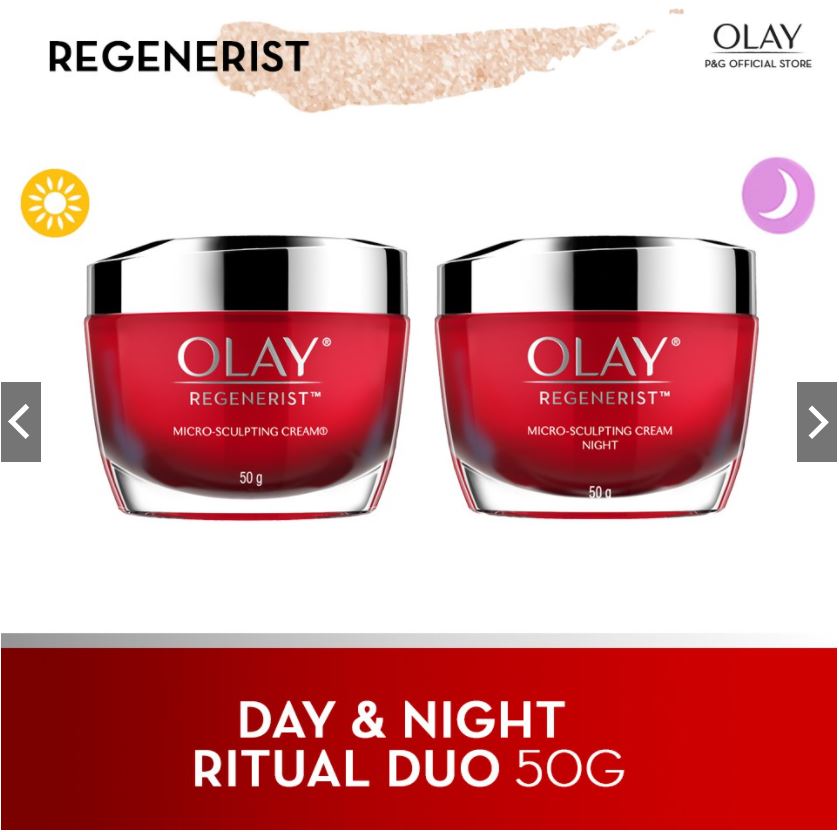 If you'd prefer to use different moisturizers for day and night like I do, the Olay Regenerist Day & Night Micro-Sculpting Cream Moisturizer Bundle Set 50G+50G (Skincare) is a good place to start. Night Creams are usually formulated to go on thicker so your skin can be intensely hydrated while you sleep.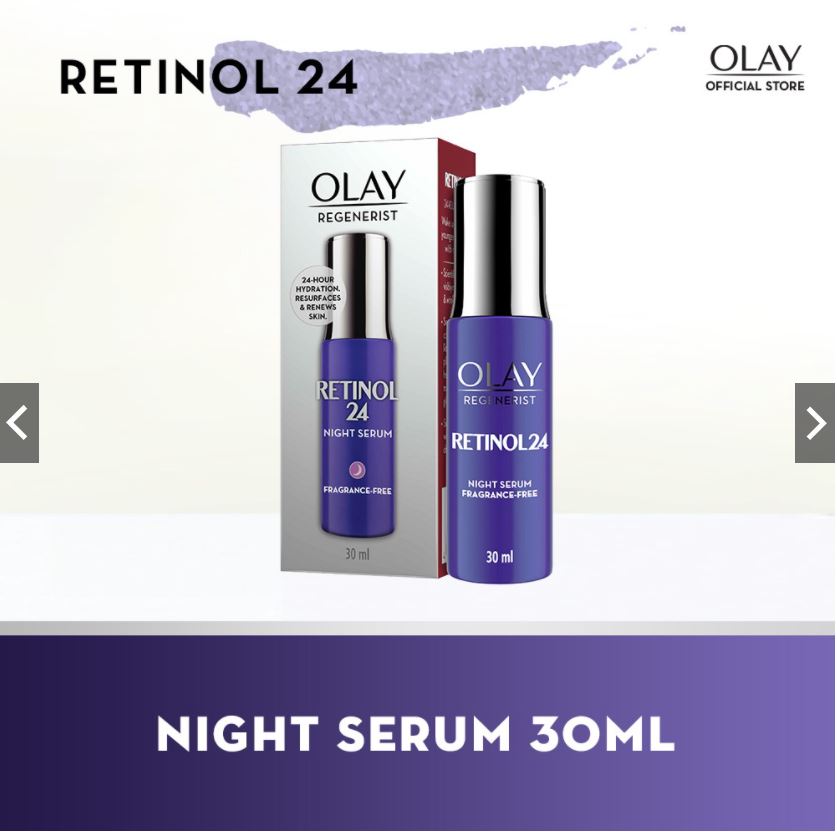 For a more targeted product, you can try to incorporate the Olay Retinol24 Serum 30mL. Olay's "proprietary blend of Niacinamide + Retinol complex hydrates skin for 24 hours for a bounty of benefits. You'll see visible improvements in fine lines & wrinkles, smoothness, brightness, firming, dark spots, and pores." It is also said that Retinol is one of the best anti-aging ingredients out there.
Check out Olay's full range of products at their official Shopee store. Download the Shopee app for free in case you haven't already from the App Store or Google Play.