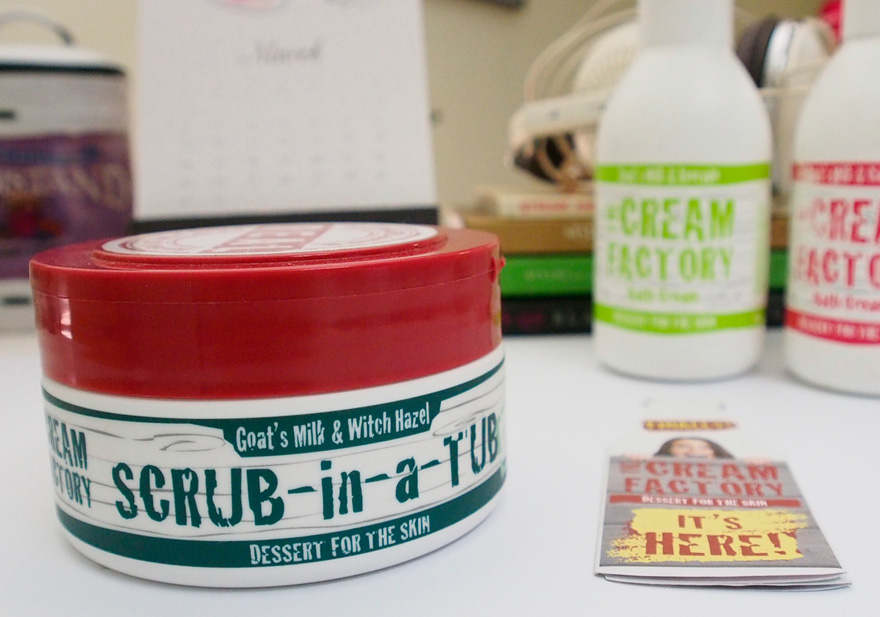 Rub, Grub, I WISH I HAD A TUB
Years ago I bought an expensive body scrub. The sole reason? My friends and I couldn't lock down a schedule for our summer outing so I made sure that it wouldn't happen by draining my budget. I did mention that this was years ago right? And while I have since moved on from the immaturity and impulsiveness of my "youth" (or so I would like to think..), there was no moving on from the resultant love affair with the body scrub. Hence, I'm singing praises for The Cream Factory Scrub-in-a Tub.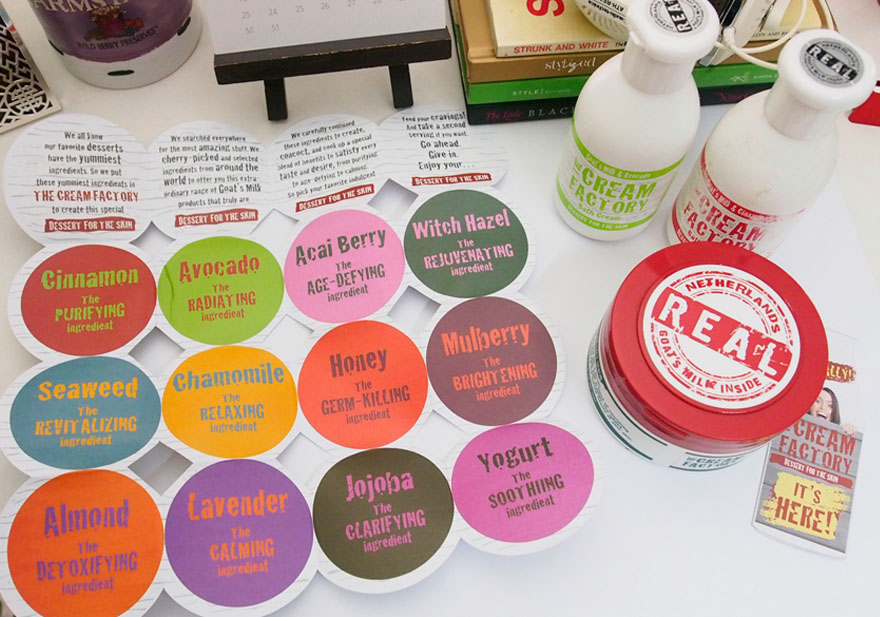 The Cream Factory Scrub-in-a-Tub was launched alongside the Bath Creams in a Bloggers Event back in 2013. I only got to try it on my hands then but I have since finished up a tub and am now nearly finished with my second one.
There are 6 variants available for the TCF Scrub-in-a-Tub, divided into three scrub types namely, Creamy, Yummy, and Salty. Although when I checked online now regarding their availability, it seems that the Yummy variant is no longer available. So we're left with four variants and their corresponding benefits:
Creamy Jojoba – Clarifying
Creamy Honey – Germ-Killing
Salty Seaweed – Revitalizing
Salty Witch Hazel – Rejuvenating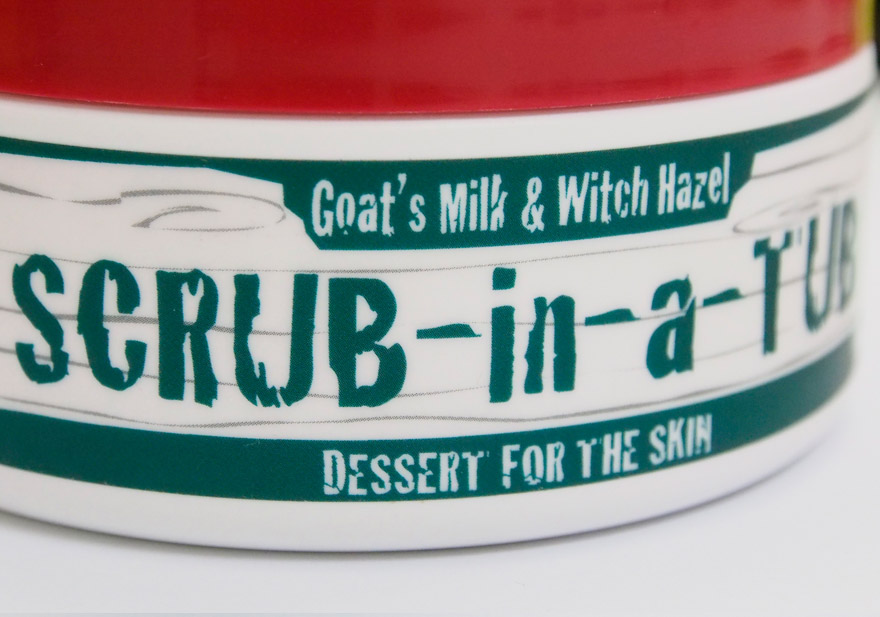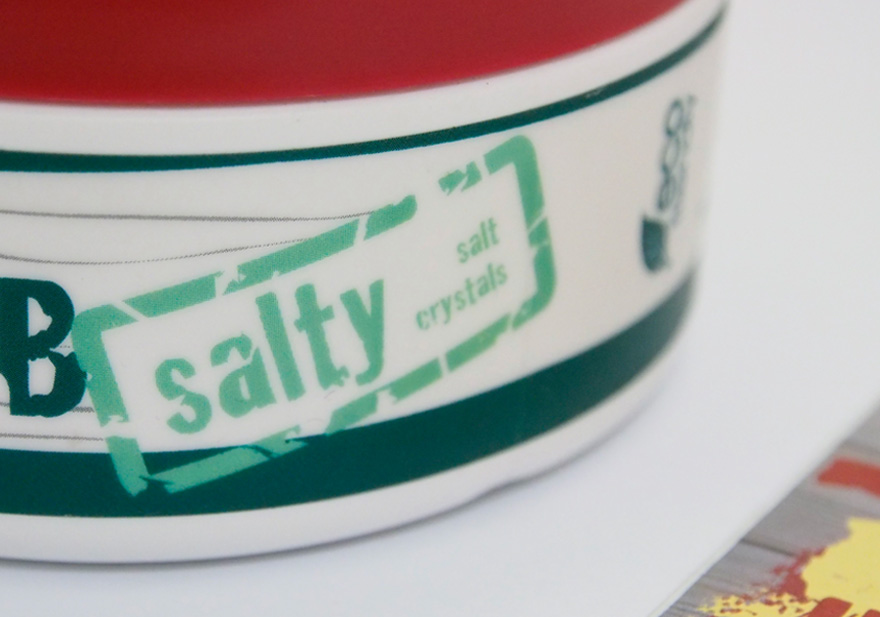 The Cream Factory Online: The Cream Factory FB Page | The Cream Factory Website | Twitter @TCFph | Instagram @thecreamfactoryph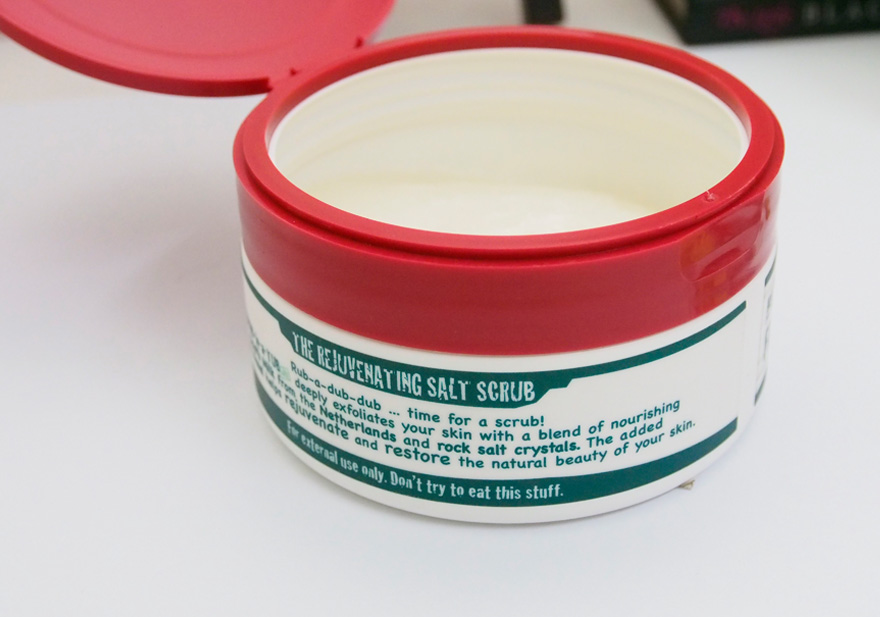 JOIN THE #BATHREVOLUTION
Now my favorite variant would have to be The Cream Factory Scrub-in-a-Tub Salty as I am rather fond and used to harder exfoliation and found the Creamy just a bit too light. It has to be said though that while Salty has the highest level of exfoliation, it is still quite mild and never dried out my skin. In fact, my skin feels super smooth and healthy after a good scrub using the TCF Scrub-in-a-Tub. You can really feel the Goat's Milk working with the special ingredient as it is never harsh on your skin even if you use it daily. Which I sometimes do especially if I've been to a site or two for consecutive days. It is advisable though to pace your scrub sessions and maybe do just once a week to avoid over-exfoliation.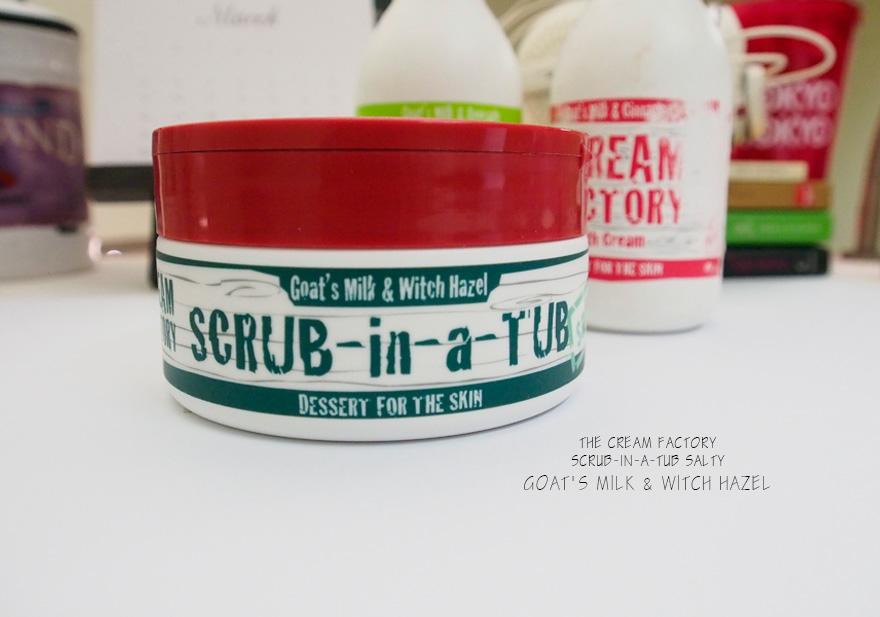 In terms of smell, again the two Salty variants would have to be my favorite as Witch Hazel and Seaweed just smells so clean and fresh without being clinical. You also don't need to use exorbitant amounts of the product per session which means a longer lasting tub.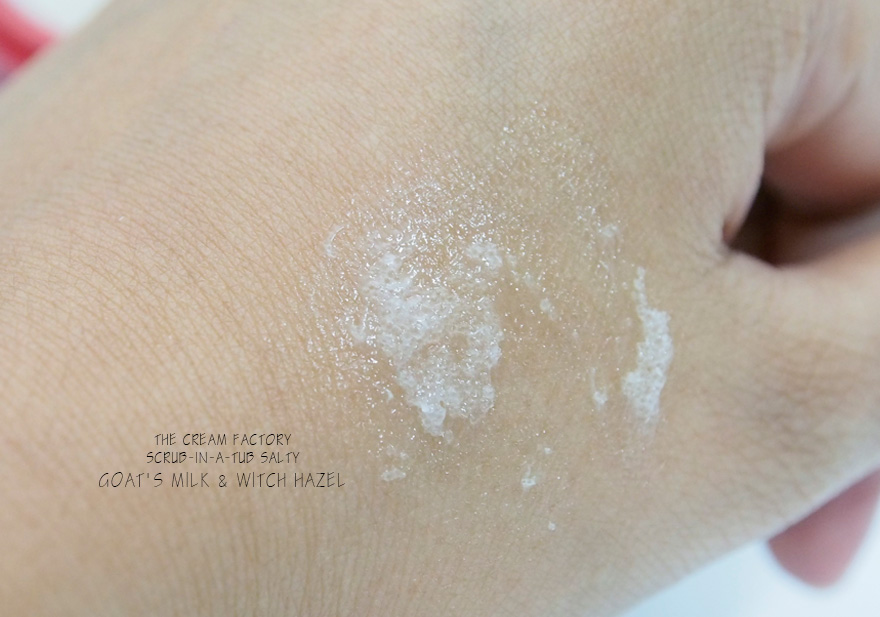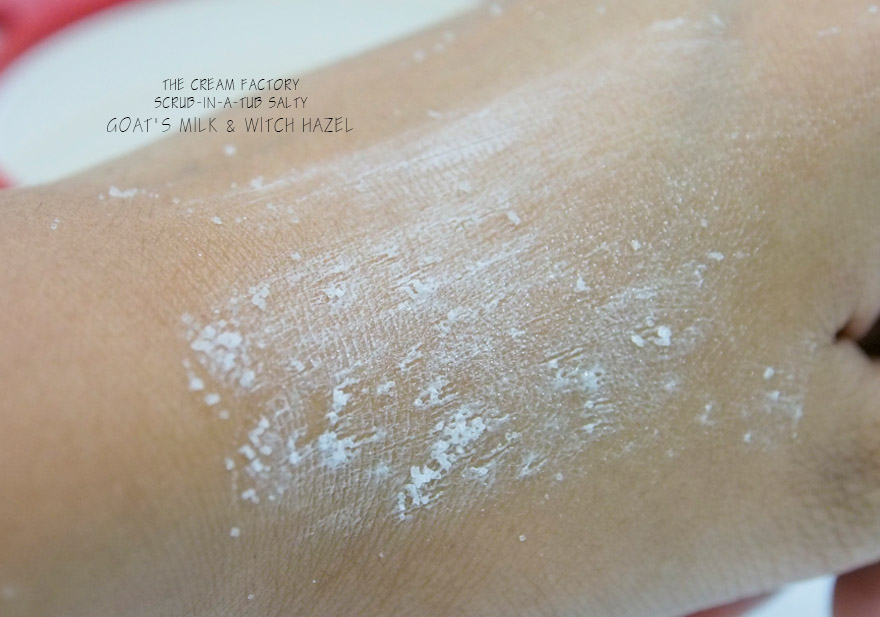 Overall, I would definitely recommend The Cream Factory Scrub-in-a-Tub to anyone on the lookout for a relatively affordable scrub made with quality ingredients that won't dry out your skin. This scrub is definitely one of my faves as with the TCF Bath Creams and would surely use up more tubs in the future.
How about you? What's your favorite scrub? 🙂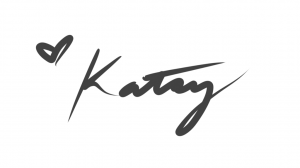 *The product featured in this post was a pr sample. I was not required to write a review but I thought it would be fun to do so I did. Opinions expressed are my own.