As I was fiddling with our multiple TN's (Traveler's Notebooks) I noticed something weird about the Zipper Pouch on one of them.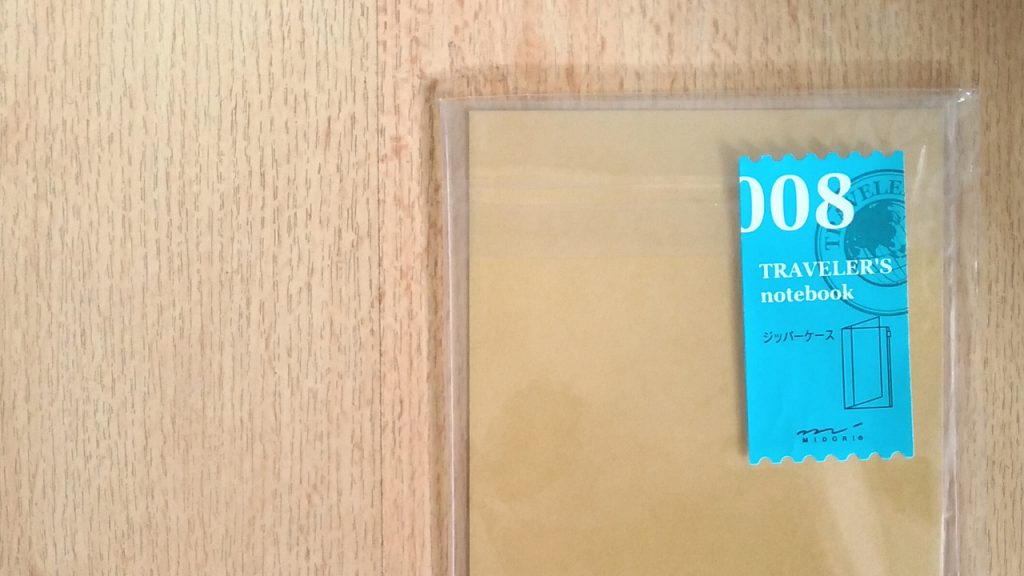 I read somewhere that the Zipper Pouch, TN Refill No. 008, was designed to act as a cover to any notebook insert that one might have in which case, one of the flaps on the unzippered side had to be able to accommodate a cover at least. When I learned about this, I tested it with mine and indeed I was able to make a cover out of the 008. I was trying it out again today, on another 008 and for some reason, unbeknownst to me at the time, the cover wouldn't go in.
I've since examined the two 008 inserts and found out that there is indeed a physical difference between them, to wit:
One version is bigger than the other, taller and wider, this allows for the other notebook insert to glide on smoothly to the back.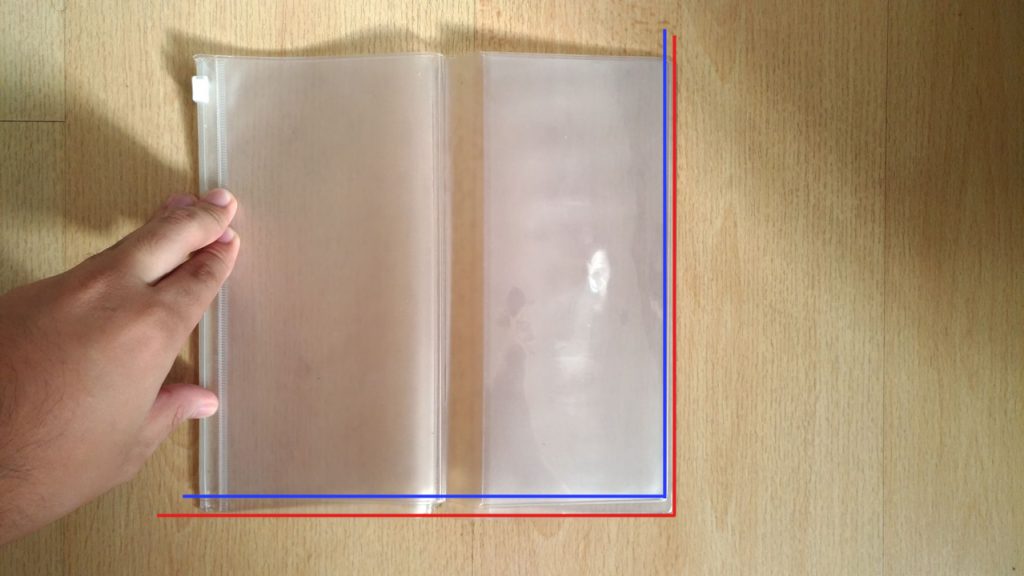 On the larger version, there are contours at the top and bottom of the spine, which allows the band to not stress out the material while it is being used.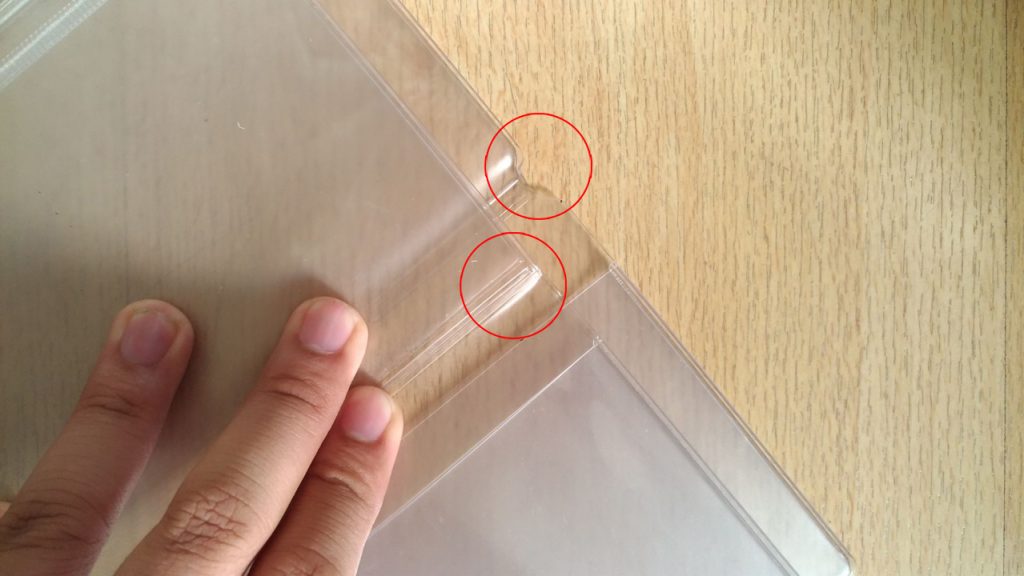 On the smaller version of the 008, the overall dimension is similar to a notebook refill which makes it actually better aesthetically when looking at the TN closed – there are no protruding elements on any side.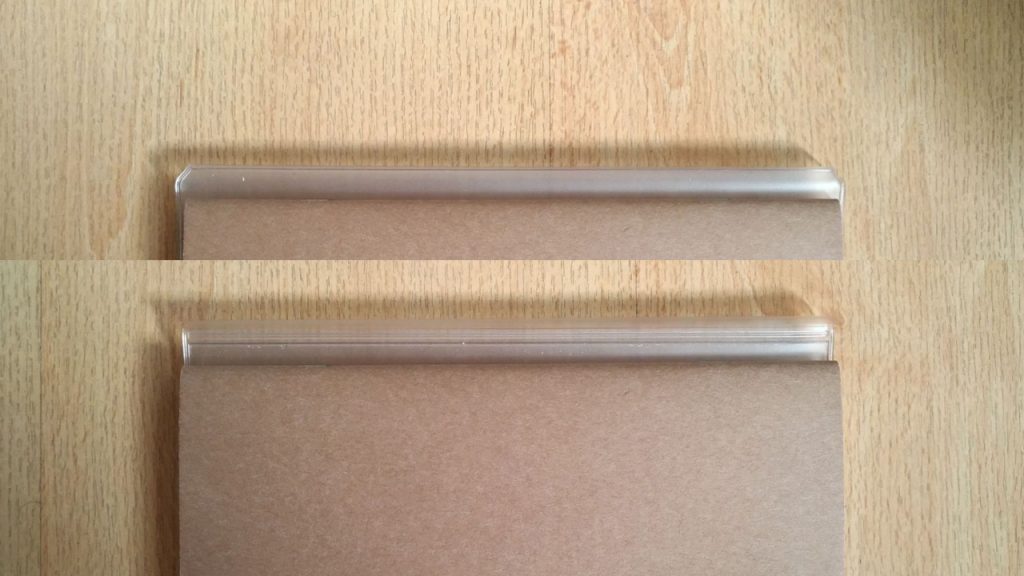 On the smaller version, the rear flap (where the notebook cover is supposed to go) seems to be made up of a different type of plastic from the rest of the insert.
On the smaller version, the fused part near the spine, which terminates the zippered compartment is biased toward the compartment side making the cavity a little bit smaller than the other.
On the larger version, the fused part lies dead in the middle possibly contributing strength to the area.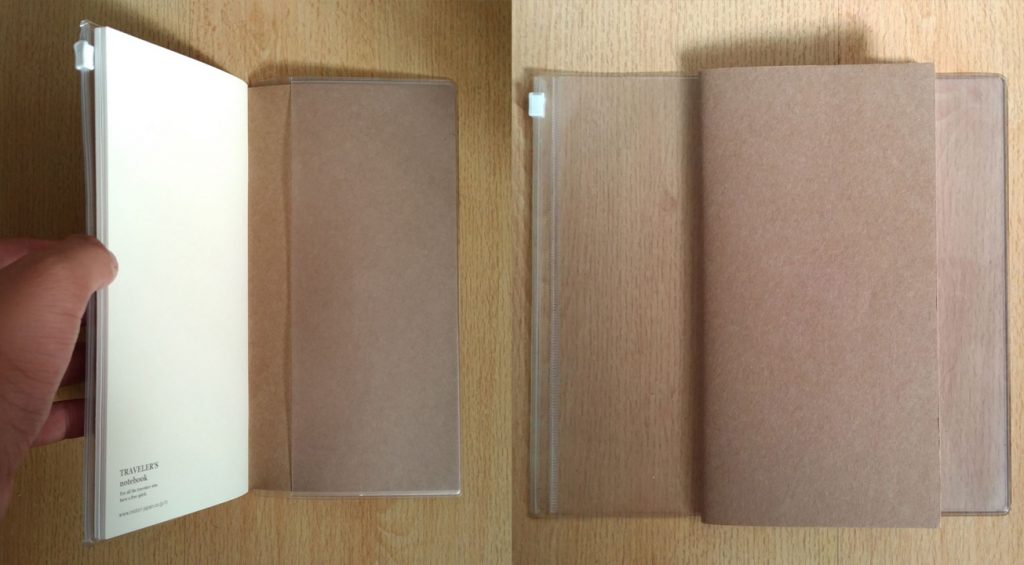 Technically, the two versions perform its main function well: a repository of items which cannot be placed on the card sleeves (if equipped with a 007). While the larger version is advantaged at being able to act as a cover for a single notebook refill, it has the caveat of being exposed more than all the other inserts beside it making it more prone to wear and tear… I however still prefer this dynamism.
We're left to wonder, when this change had actually come about and whether or not, both versions are available at various carriers… as well as could there be more refills that have several versions being circulated.
Do you also own a Midori Travelers Notebook 008 refill? Which version were you able to get? Sound off on the comments below and let's talk about it ^^