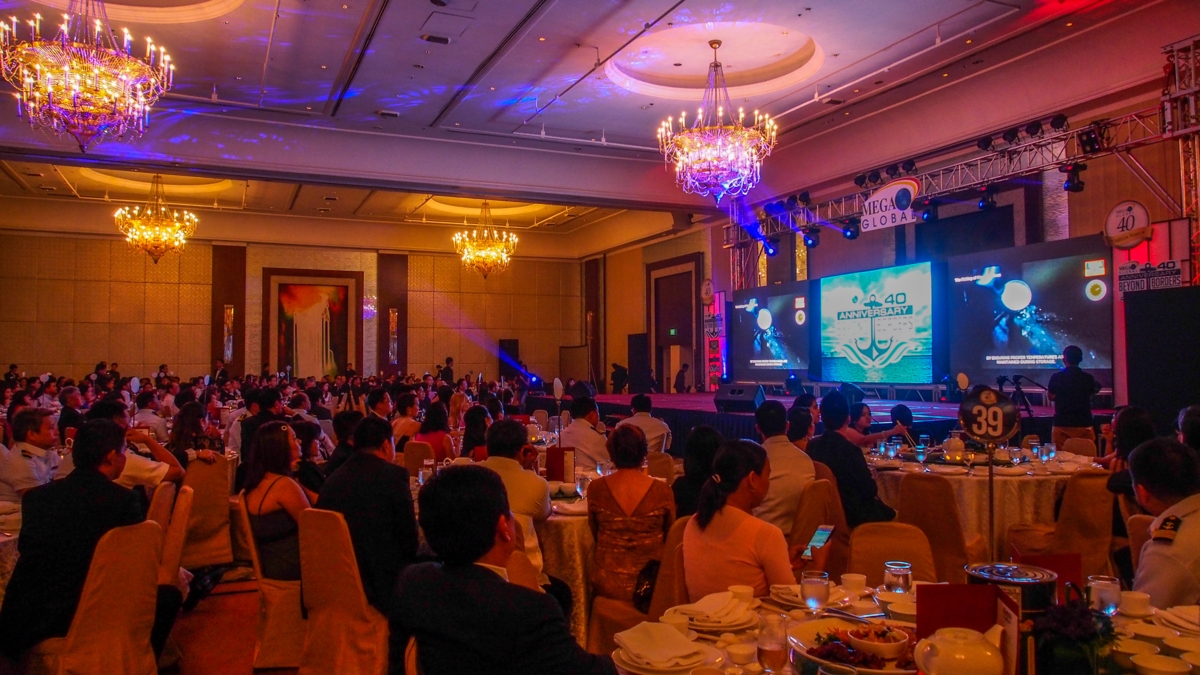 Isla ballroom was akin to dining at a cruise ship last night at the Shangri-La Hotel with guys in naval uniform and ladies in flowing blue affairs. It was the celebration for MEGA GLOBAL's enduring 40 years in the industry.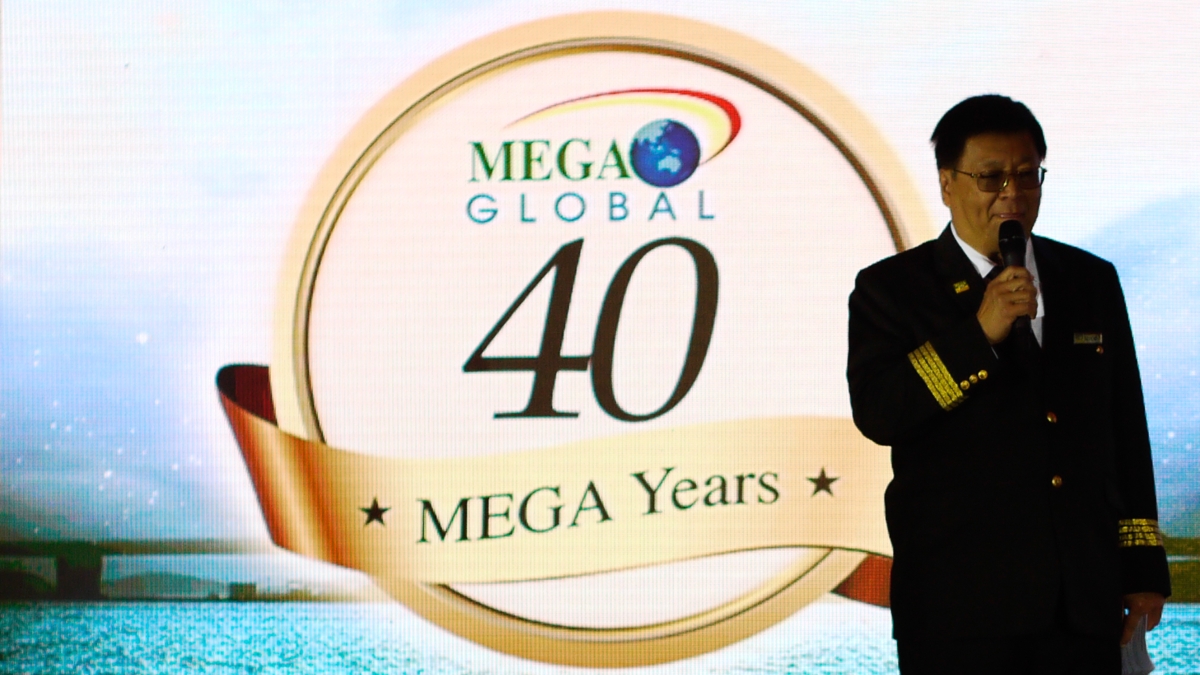 President and CEO Mr. William Tiu Lim expressed the warmest welcome and gratitude to all his staff and everybody present at the start of the evening; afterwards he went around with son and VP Marvin making certain everyone was eating well and having a great evening.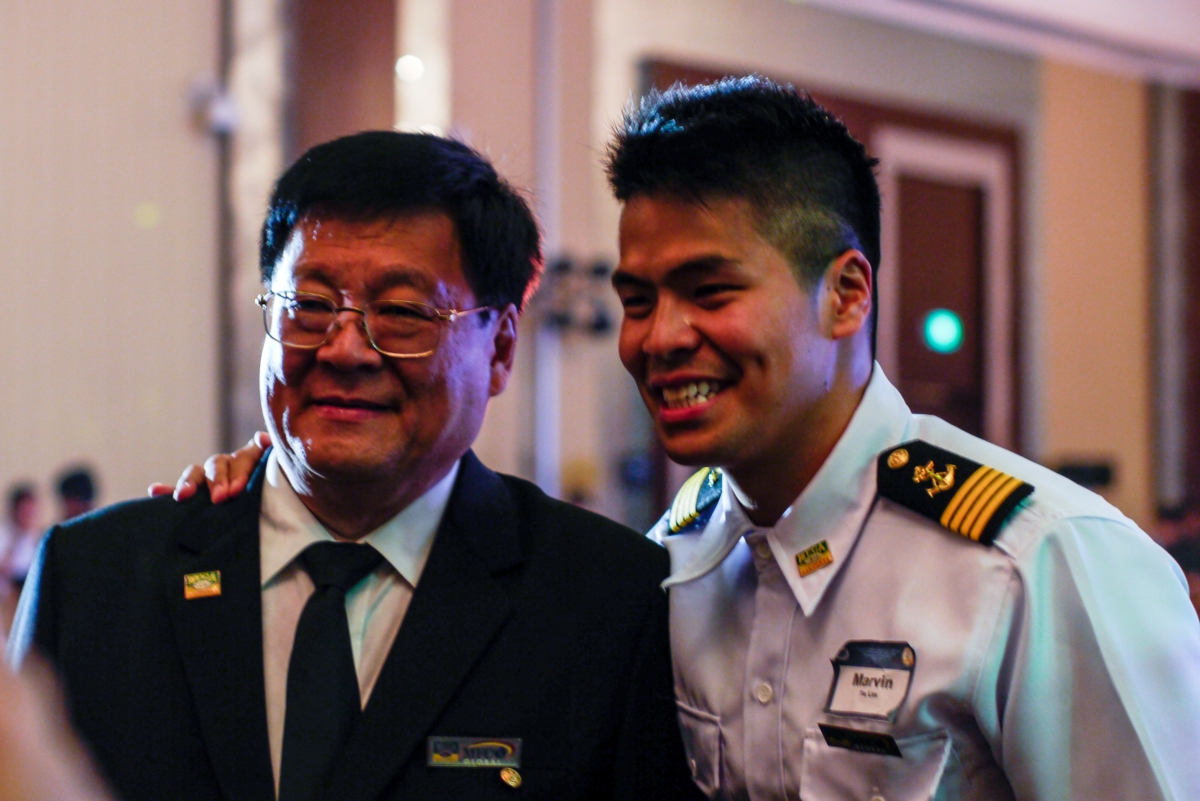 What followed was an introduction for all their innovative products that they'll bring to market – premium sardines, glass bottled ones, shrimp paste of various spiciness, and also tuna!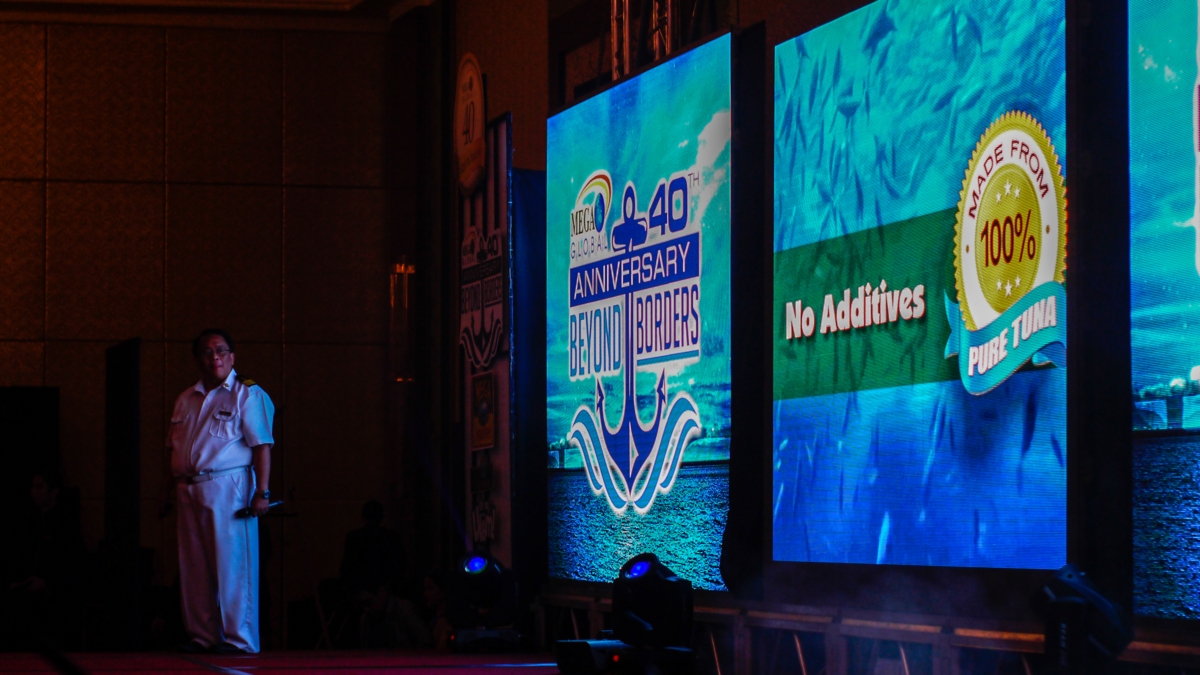 A while later they brought out Ryzza Mae, well known child talk show host and the most recent product endorser of the company. She performed a dance number to the tune of "Your lips are movin'" to the delight of everyone in the hall.
Past that, a roulette was brought out, just like the one in the commercial, and four ipads we're given away! Another ipad and two iphones were given away towards the end of the program and everyone went home with a pack of all their latest offerings!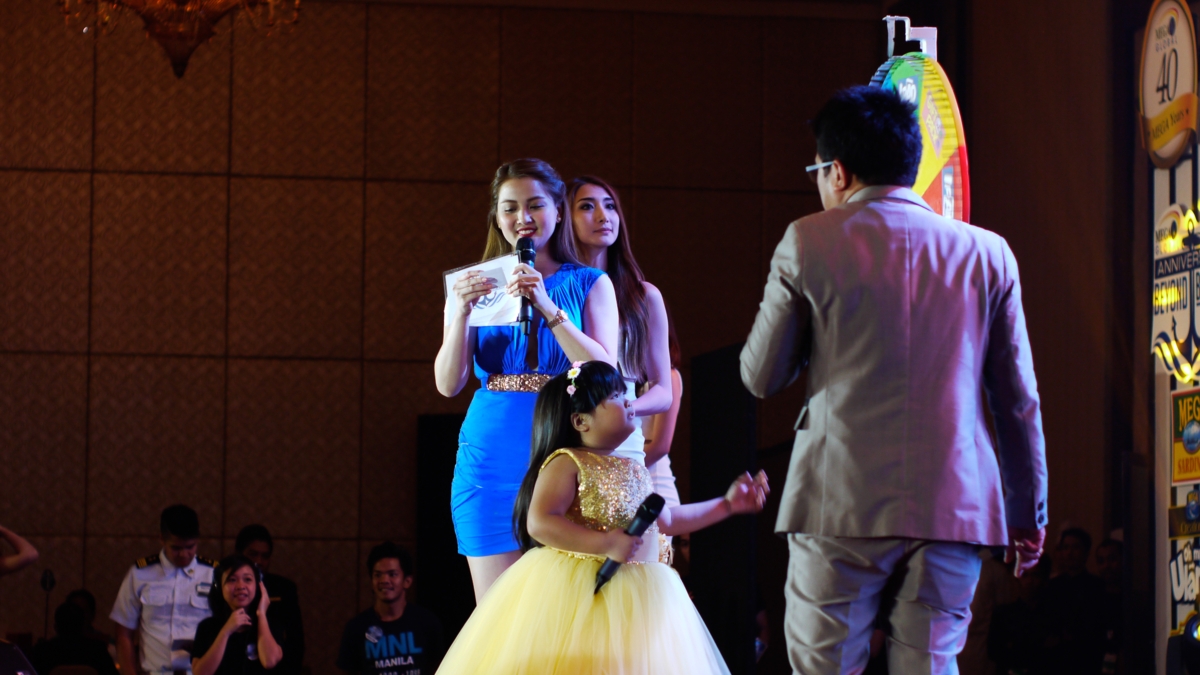 After that, the highlight of the evening came through a ceremony awarding the most loyal employees (Ruby), those with outstanding contributions (Hero), and those whose work brought the company to what it is today (Excellence).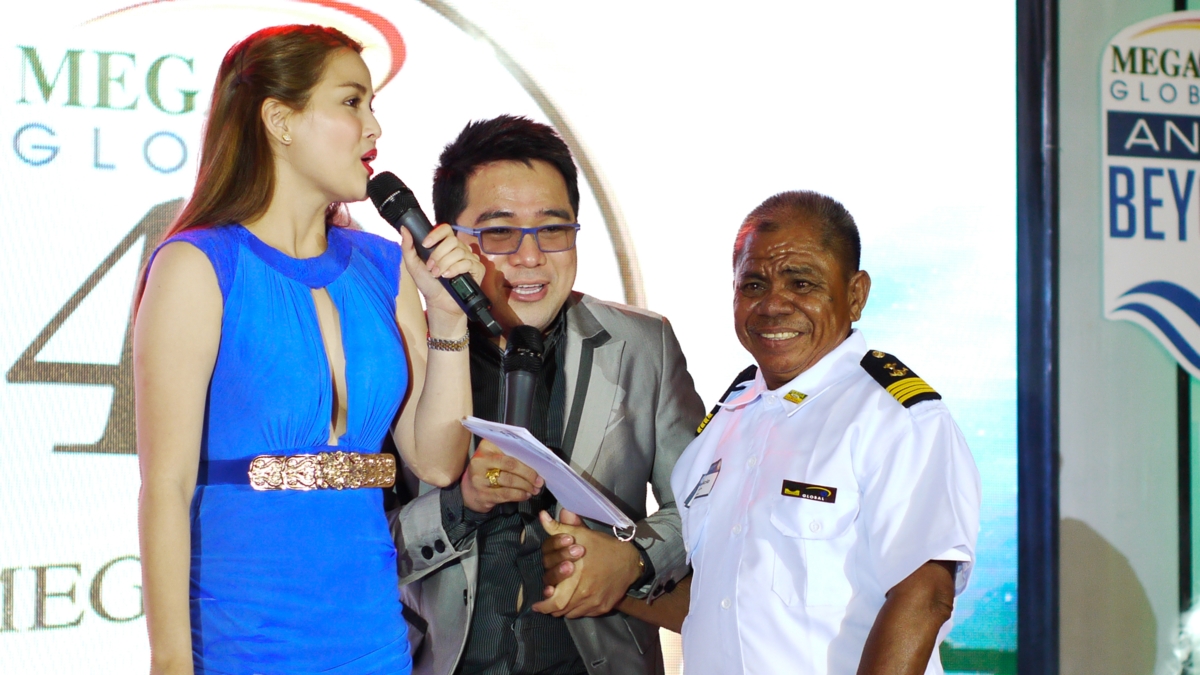 Towards the end the entire lineage of Mr. William Tiu Lim was called on stage for the congratulatory toast.

It was a heartwarming event which revolved around a god-centric family and company. It was truly an honor to share the evening with this community – industry captains in the truest sense of the word. Here's to their next forty!
PR (Photos of MEGA GLOBAL's new products):
This slideshow requires JavaScript.