Yesterday (1st of June 2015), the SM Megamall Mega Fashion Hall was abuzz with the book signing event for model turned photographer Nigel Barker's second book – Models of Influence. Featuring 50 of the worlds most influential models, the literature portrays fashion history with each iconic female featured and brings to light whichever particular movement was being represented.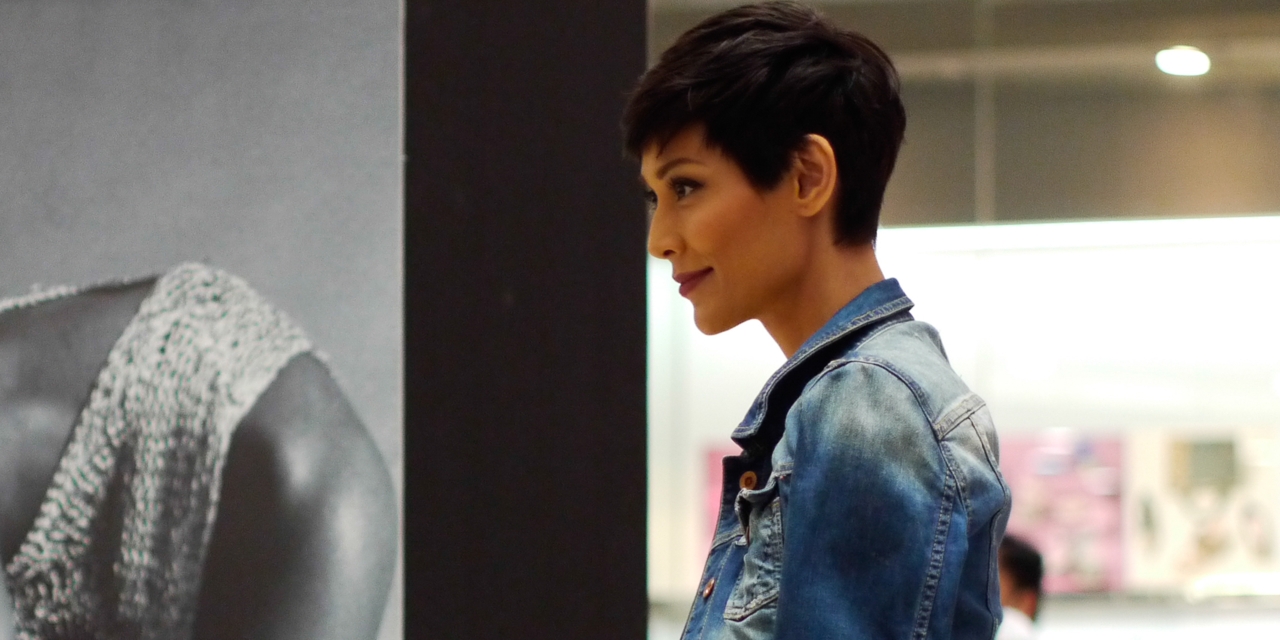 Hosting the event was Joey Mead King, Nigel's contemporary both on television and the modeling industry. Past a few short introductions and greetings, Nigel comes on stage to join Joey and everyone settles down for a little interview and consequent Q&A.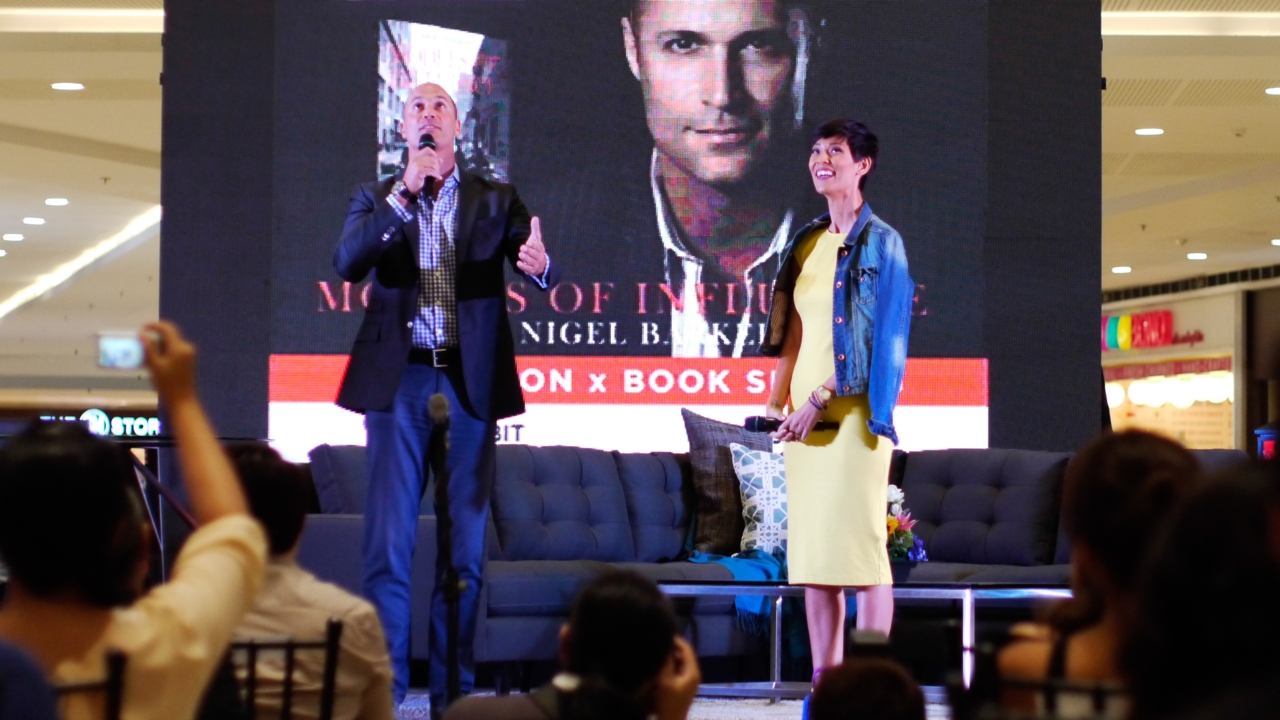 Their talk gave us a glimpse into Nigel's history, the book and how it came to be – two years in the making, and commentaries on the state of the fashion industry as well as social media and its influence on the former.
One of the highlights of the event was Nigel's response to a query on how to better take photos of yourself which was understood as "how to take a better selfie".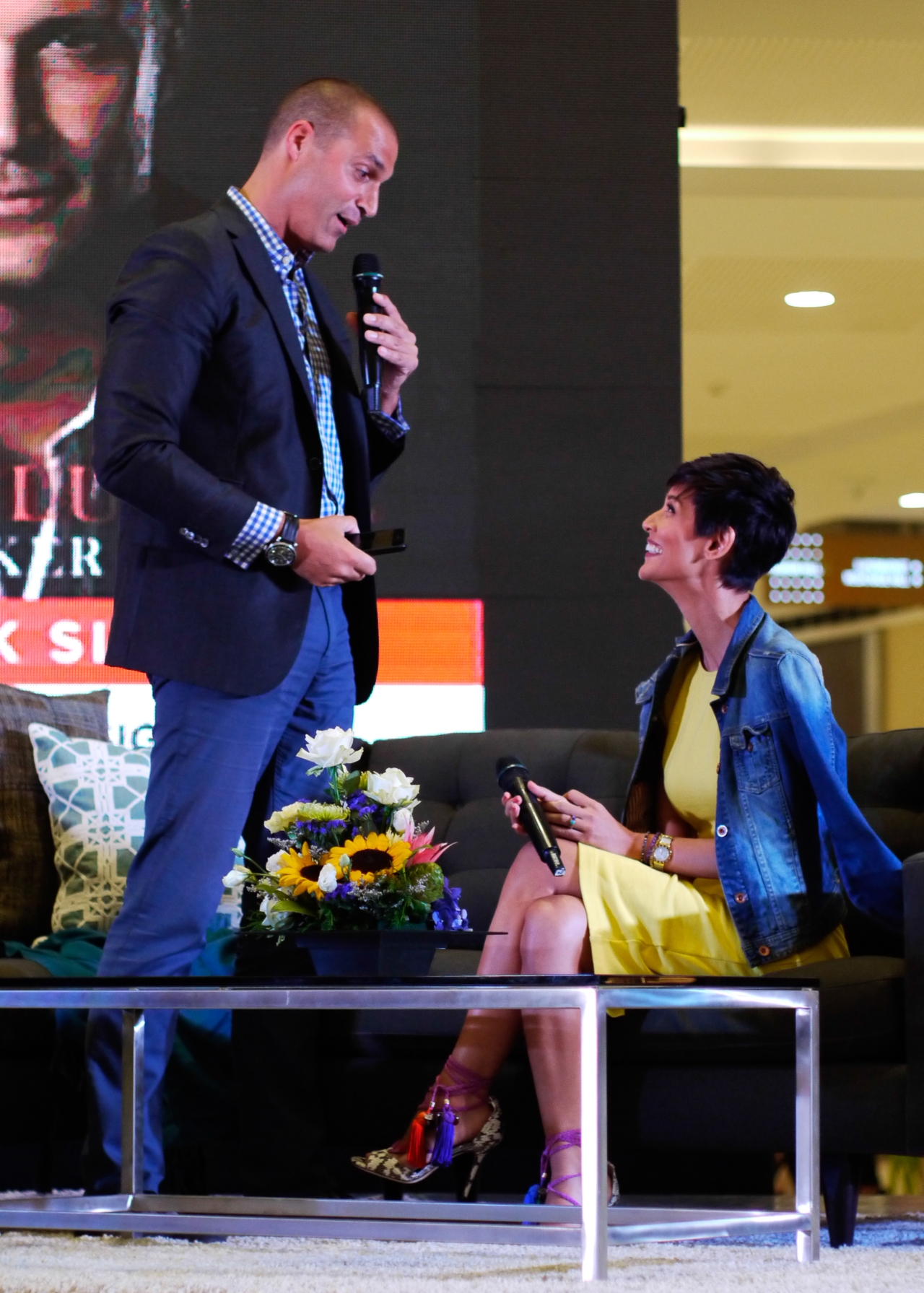 After he had Joey demonstrate how she takes her own selfies, Nigel stands up to demonstrate the proper angle and the improper ones altogether.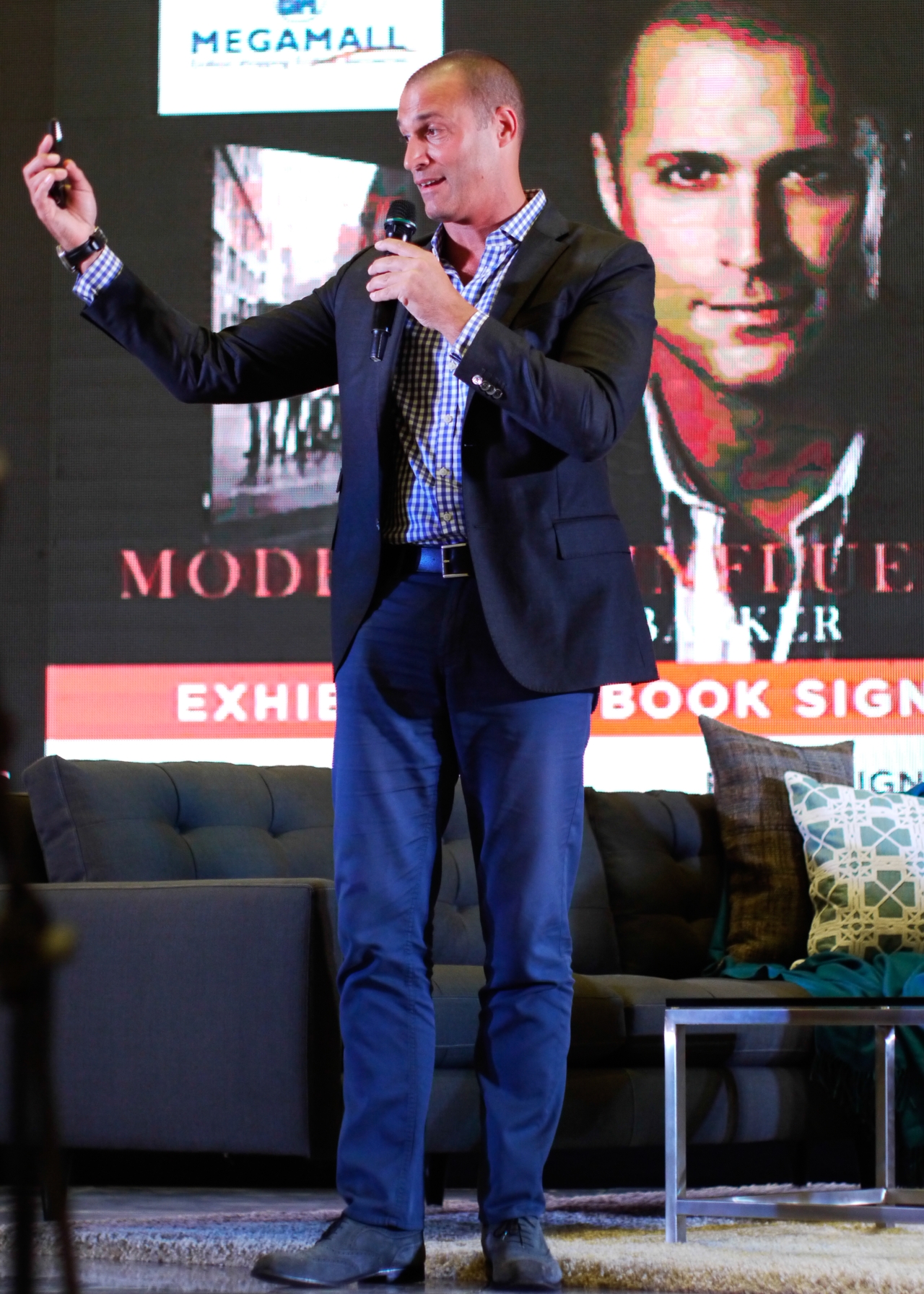 He shared with everyone a technique he calls 'the turtle' which requires a head tilt backwards in order to stiffen up the muscles of the neck a bit which allows for a few seconds of taut muscle state on that area relieving a person momentarily of a double chin should there be any. You can find the process below for reference: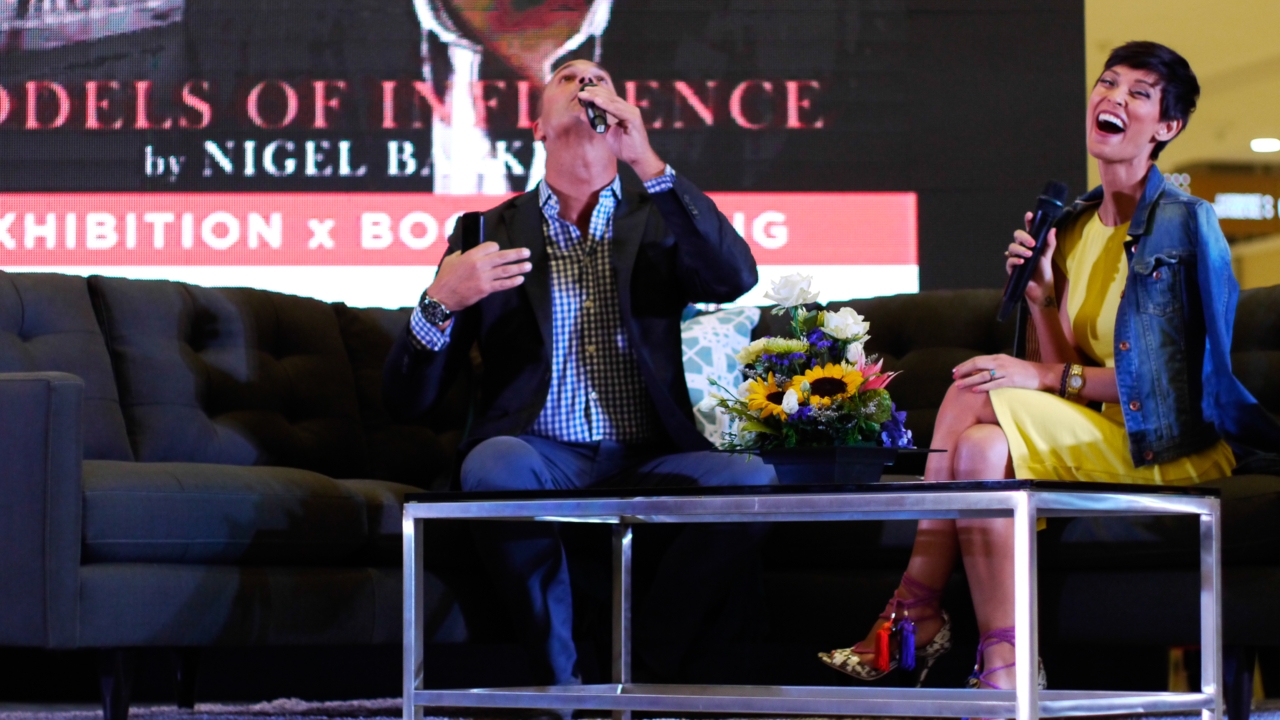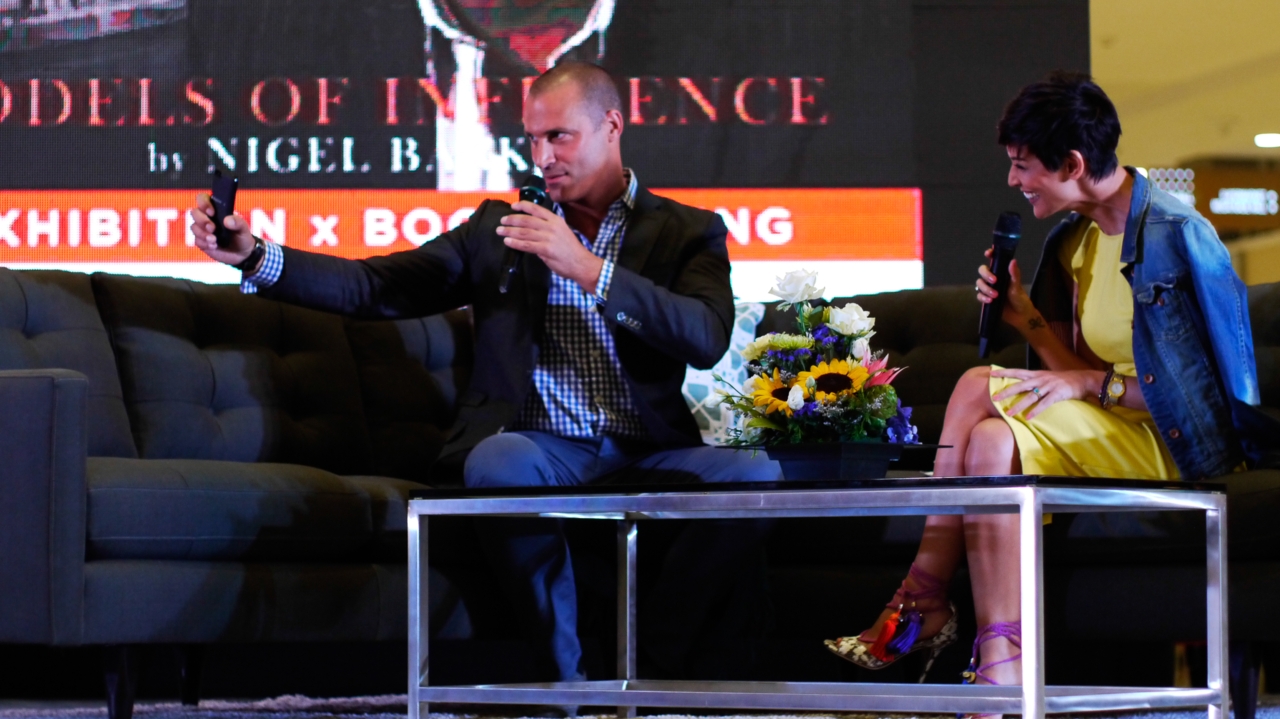 The consequent Q and A yielded a few more insights from Nigel on a variety of topics related to photography, his own heroes – to which he shared an anecdote about Richard Avedon and how he got the iconic photo of the Duke and Duchess of Windsor thru a story about a dog, and even to posing.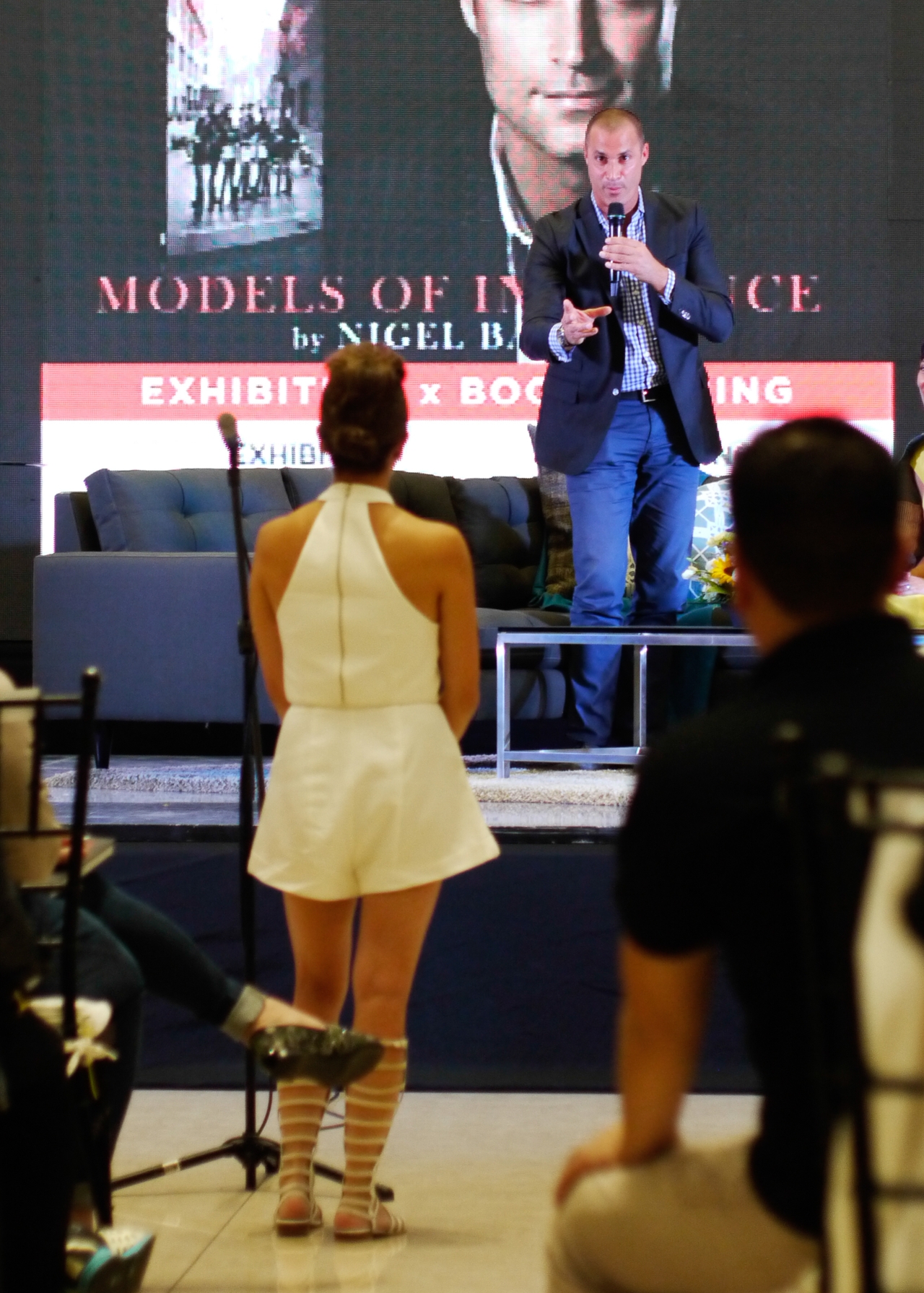 Nigel was joined by the executives of SM and National Book Store on stage for the obligatory group shot before the start of the actual book signing.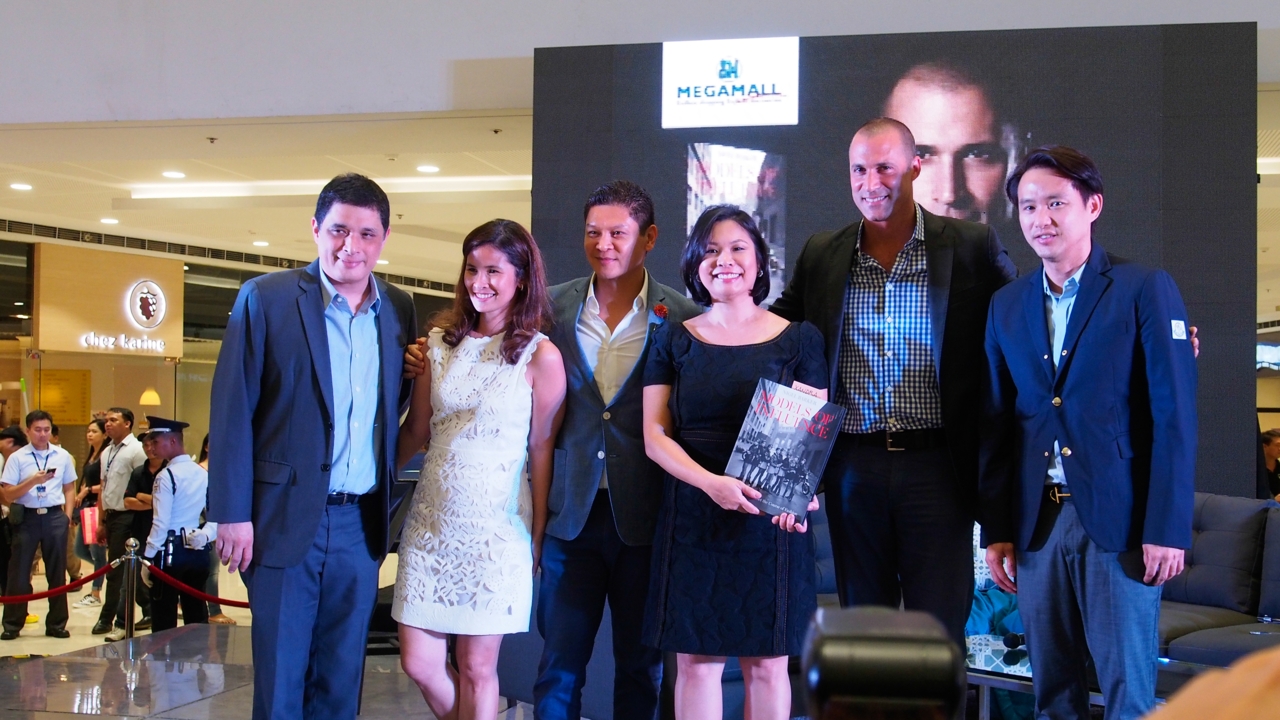 Here's Katsy getting her own book signed by Nigel along with their portrait together.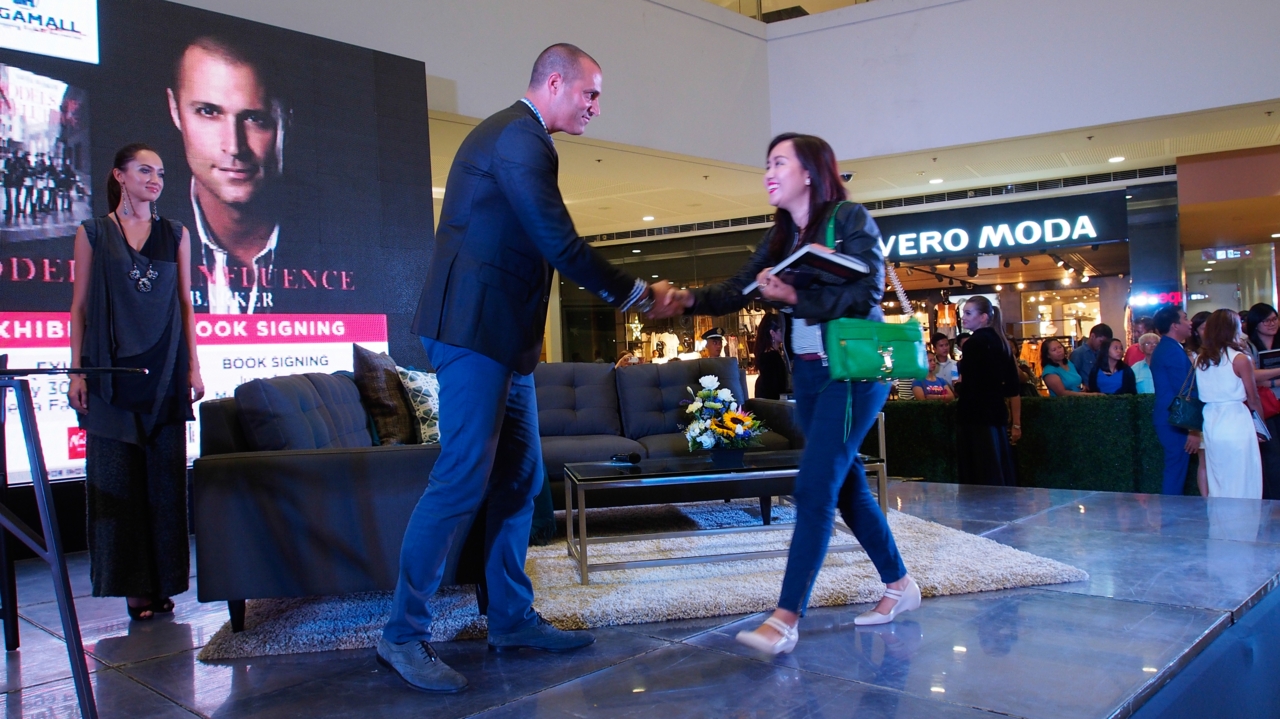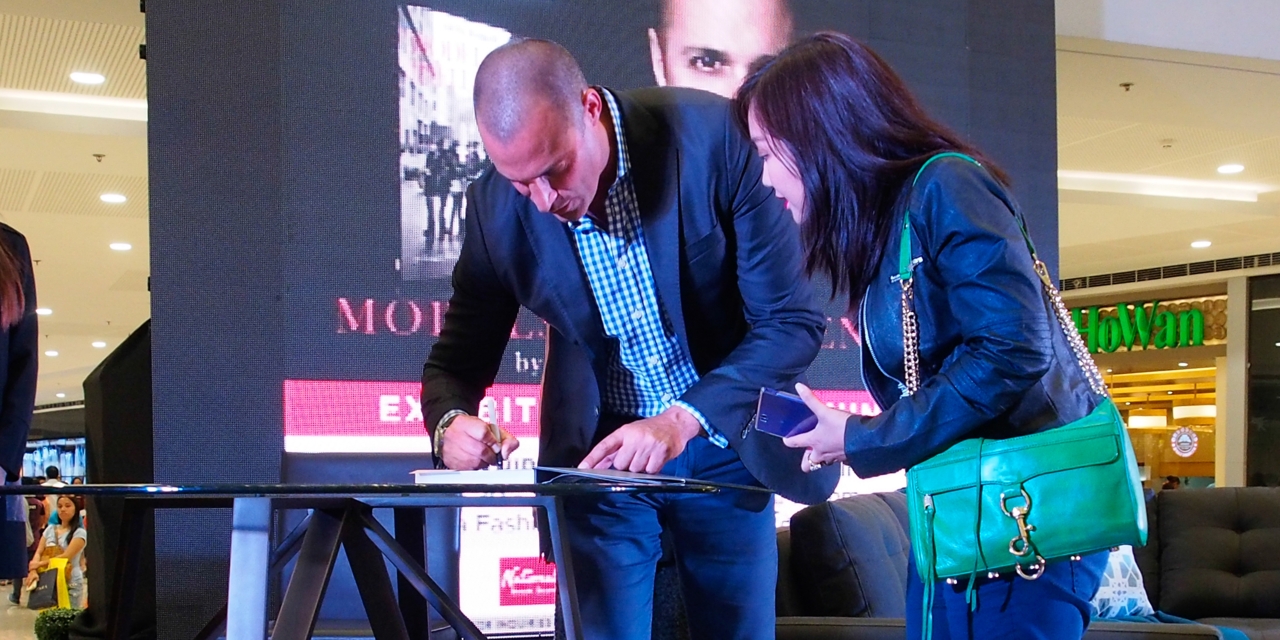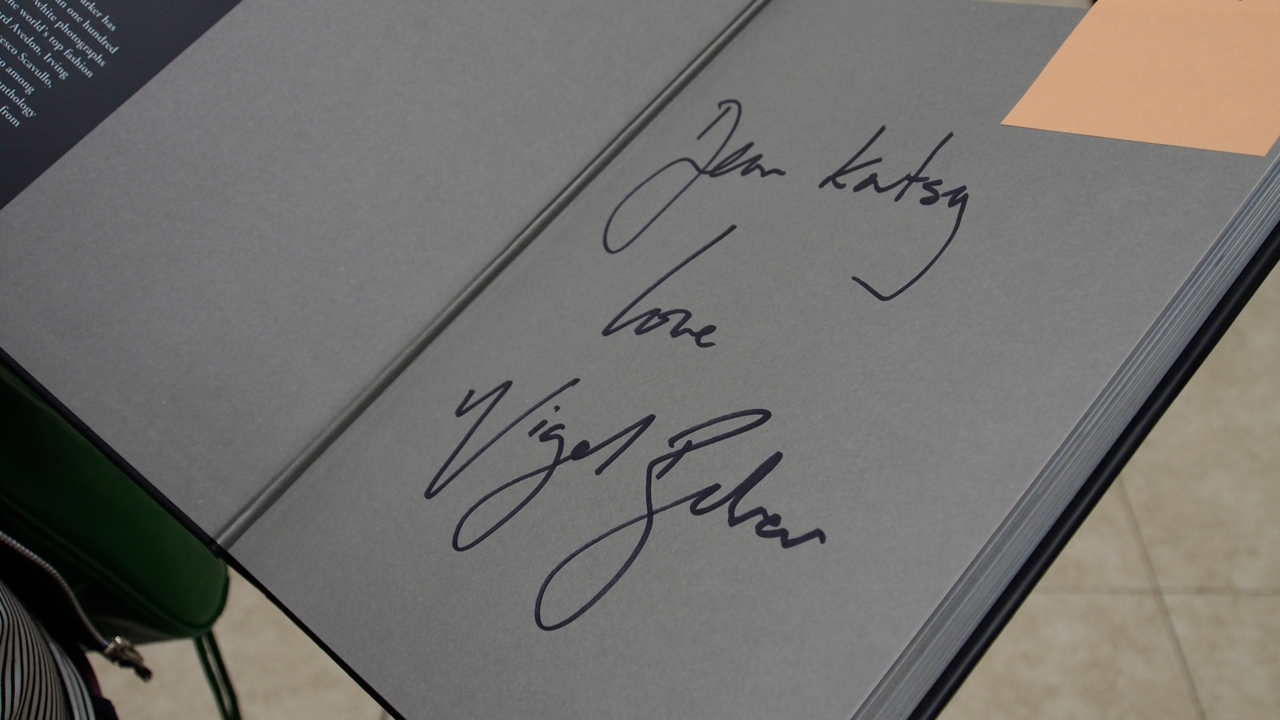 The book is available for Php1,685 in National Book Store and Powerbooks branches. A special thanks goes out to SM Megamall for Katsy's copy.
Full PR after the break.
National Book Store and SM Malls to host book signing events with Nigel Barker
International fashion photographer Nigel Barker is coming to the Philippines for book signing events on May 31 at 5 p.m. in the Level 3 Atrium, SM Aura Premier, and on June 1 at 5 p.m. in the Mega Fashion Hall, SM Megamall. Registration starts at 1 p.m. for both events. Copies of his latest book 'Models of Influence' will be available at the event. Visit the 'Models of Influence' photo exhibit at the Mega Fashion Hall, SM Megamall from May 30 to June 1.
'Models of Influence' is a collection of stories of 50 of the most influential women from the 1940s to the present day who reset the course of fashion. The book reveals each model's indelible place in the pantheons of fashion and pop culture. From Dovima's transcendent other worldliness to Jerry Hall's athleticism and booming personality, from Inès de la Fressange to Coco Rocha, 'Models of Influence' defines each model's je ne sais quoi—whether it's their unique physical characteristics, a daring approach to image making, transformative abilities, or a particular quality or energy that captured or even redefined the zeitgeist of fashion and culture at the time. The book also features more than 100 full-color and black-and-white images from the archives of the world's top fashion photographers.
Aside from being a fashion photographer whose images have been printed in many major magazines, Nigel Barker was the host of Oxygen's The Face and was a judge on America's Next Top Model for nine years. He also directs and produces films and documentaries which are devoted to his humanitarian work for organizations such as the United Nations Foundation, the Make-A-Wish Foundation, and the Elizabeth Glazer Pediatric AIDS Foundation. He lives in New York City with his wife and two children.
The events are made possible in partnership with SM Aura Premier, SM Megamall, Belo Medical Group, Philippine Tatler, and Crate & Barrel.
'Models of Influence' is available for P1,685 in National Book Store and Powerbooks. Shop online and buy eBooks at nationalbookstore.com. For reservations, call 8888-NBS (627) for calls within Metro Manila, 1-800-10-8888-NBS for calls outside Metro Manila, or text 0998-8888-NBS and 0917-8747-269. The National Book Store hotlines are open Mondays to Sundays from 8 a.m. to 10 p.m. Follow National Book Store on Facebook, Twitter and Instagram (@nbsalert) for updates on the latest events, promos and contests. Tag #NigelBarkerinPH to join the discussion.