The Zen Institute Medical Spa Timog branch held an event last week to promote their Weight Management Program. Now I haven't heard of The Zen Institute before then so I was curious to see how it was and what makes it different. I also wanted to know what type of weight management program they had as I had gained significant weight in the past year. 🙂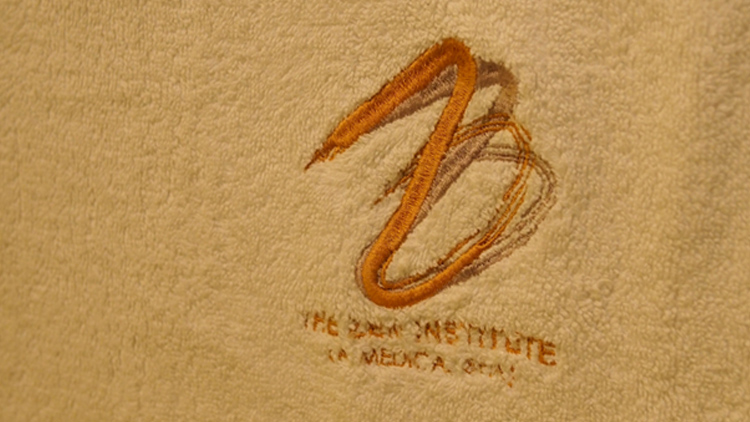 The location of The Zen Institute Timog branch is fairly easy to find as it's conveniently near one of the best places to get ribs – RUB at Scout Rallos. Admittedly, Scout Rallos is also where the UAP HQ is located but RUB would serve better as landmark.
When I got there, we were introduced to the Colonics and the IV Micronutrition treatments for the Weight Management Program. We got to visit the room for the Colonics procedure and here is the machine that they use for it: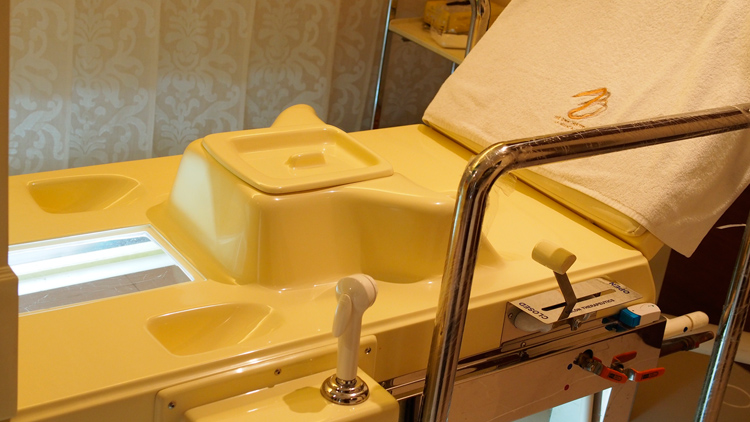 You can read more details from the PR kit below. I find the procedure a bit too medical for me and all I understood was that water would be used to flush out toxins in your colon and that it would be good practice to undergo the treatment 1-4x a year. The doctor I talked to there also (I forgot to get his name) told me that if I'm not really after weight loss, I'll be fine with a once a year treatment.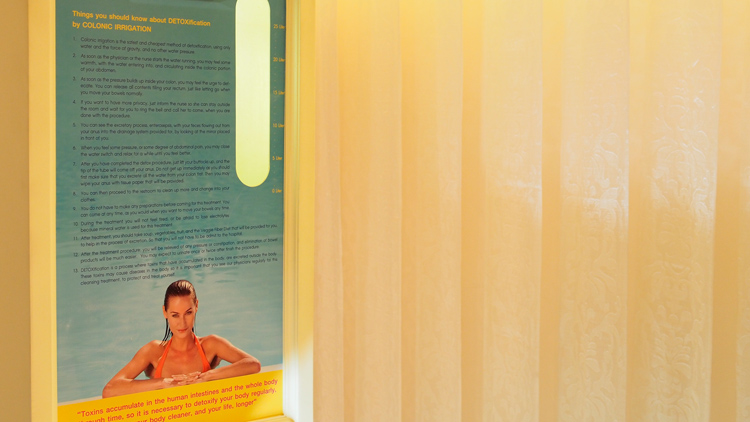 I also took photos of their other areas as I wanted to show you the look and feel of the place. The Zen Institute really feels like a spa to me with the warm wood accents and the mood lighting. Don't worry about your room being too dim as there are general and task lighting provided where needed. 🙂
Here's the couples room: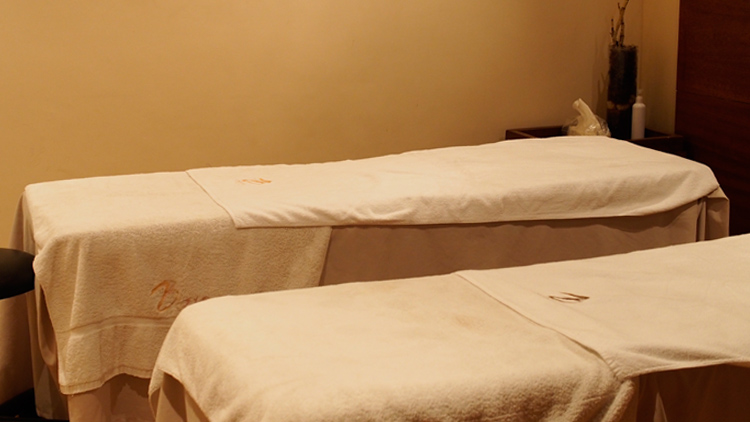 This is where you can relax and have foot reflexology done: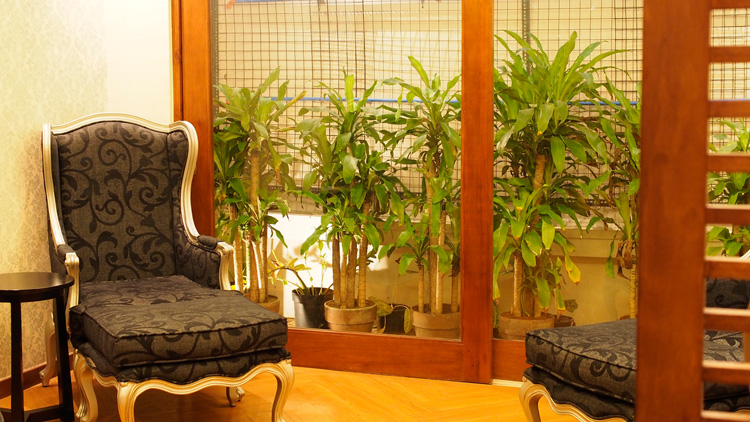 The hallway: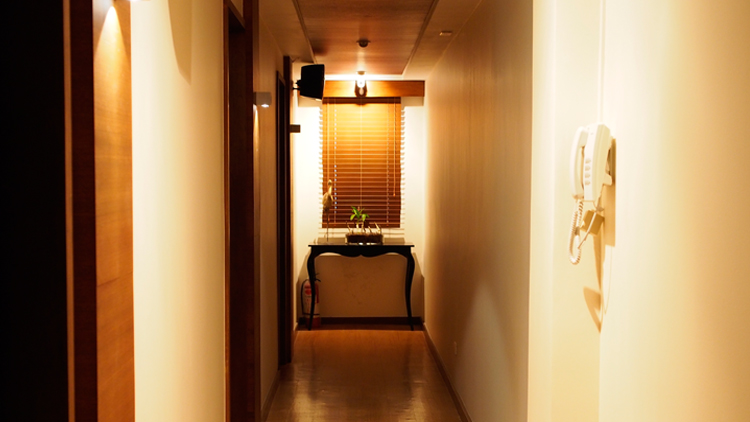 We were also given The Zen Institute VIP Card which we can use later on to experience more of their treatments. During the event, we got to choose from Diamond Peel, ResoLift, or UltraLipo treatments. I chose the UltraLipo as I have been infinitely curious on whether a 10-15minute treatment can really have an effect. Unfortunately, we didn't do any measuring of my before and after state so I can't really compare. I'll blog more about this treatment after a month as I will be signing up for the 1-month treatment courtesy of the VIP Card they gave.
For the UltraLipo, you basically lie down while your therapist runs the machine over and over your target area for 10-15minutes. You hear a sound during the treatment that is supposedly the fat that is bursting during the procedure. It wasn't really uncomfortable or painful in any way plus it was fairly quick. I really would like to see results though to know if the treatment is indeed effective. Here is the machine that they used on me: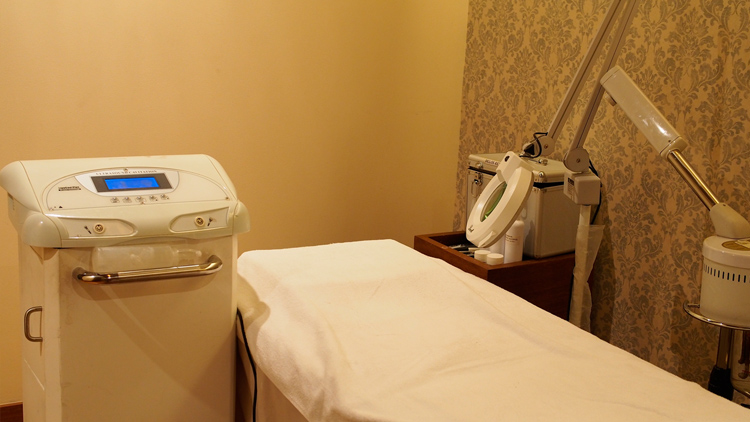 When I got back from my treatment, Dr. MJ Torres of The Zen Institute gave a short presentation on their Weight Management Program. They also raffled off Colonics treatments and I got one! 🙂 I will share with you my experience once I muster up the courage to go through it. Even though they said that it's basically an in and out procedure, I'm still kind of hesitant to have water flush out my system. But I'm willing to try though. My mother's been encouraging me so I guess that will happen soon.
Here is Dr. MJ with one of the lucky Colonics treatment winners, Monica of Impressions of a Princess: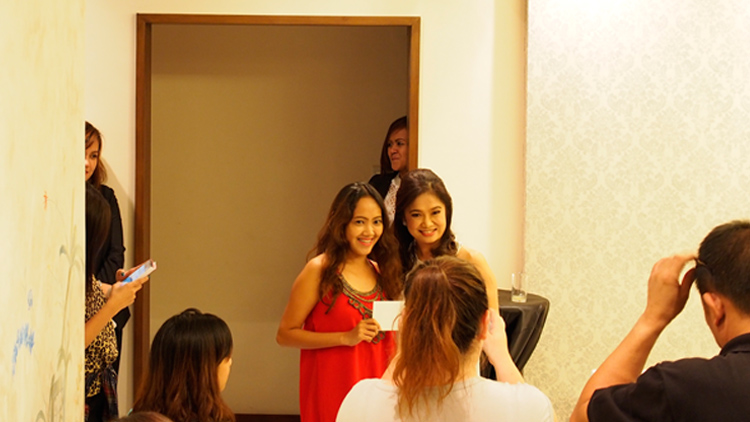 I also took a photo of Dr. MJ as she's really pretty and her skin looks flawless: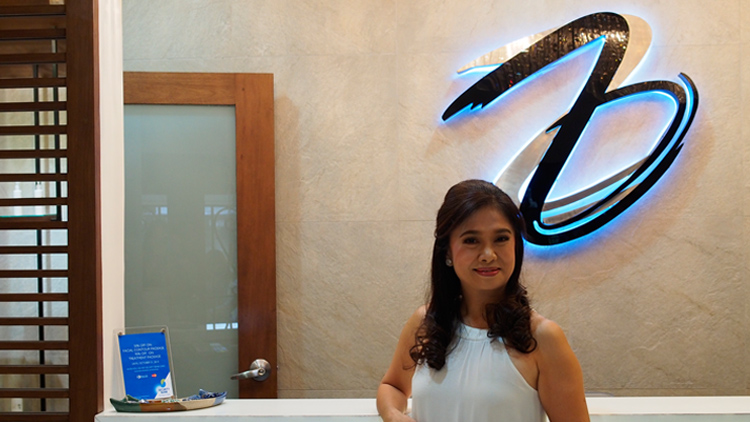 I will share with you my experience on their treatments once I've tried them out. I'll be taking the one month UltraLipo Treatment at 15mins per week and the one-time Facial Spa treatment courtesy of The Zen Institute VIP Card. Dr. MJ also gave away one Carboxy Facial to all the attendees and I'd really like to know what makes it different from a normal facial. And of course, the Colonics treatment. Stay tuned! 🙂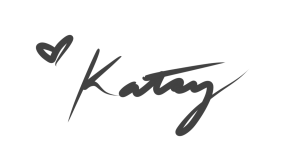 *PR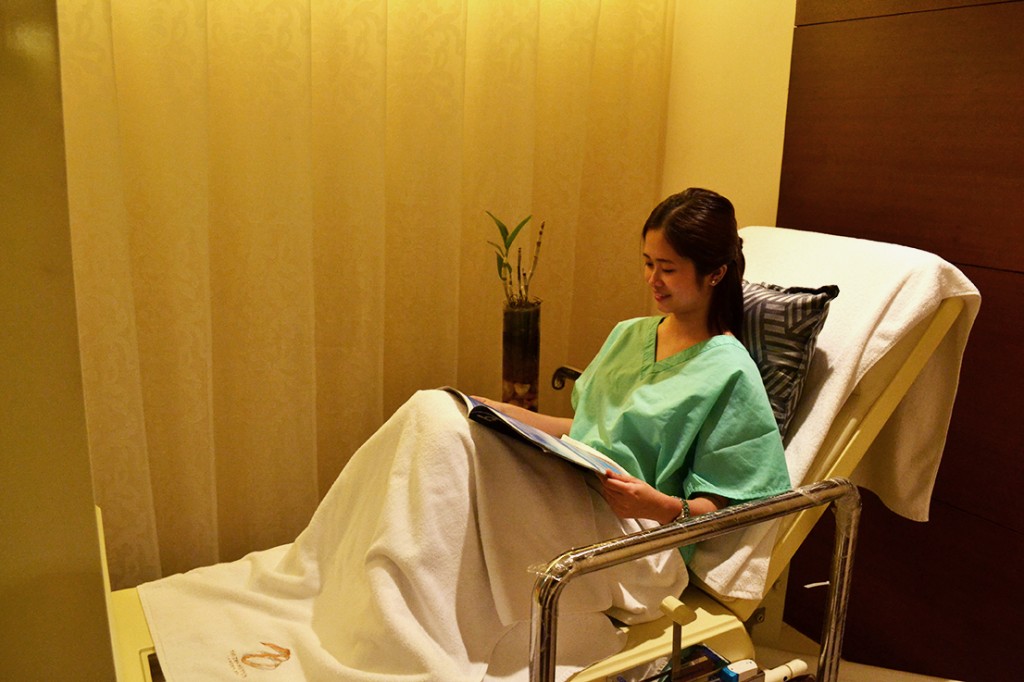 Weight management towards healthier lifestyle
The highly reputable Dr. Mary Jane "MJ" Torres of the Zen Institute is almost synonymous to something that is out of the ordinary.
The Zen Institute, the first and true medical spa in the country, continues to introduce breakthrough products and services, within the concept of holistic wellness.
The clinic, with the calming effects of a spa, makes it a relaxing setting while medical procedures are done by licensed doctors and wellness consultants. Treatments are mostly non-surgical and non-invasive, which how Zen is known for- in the industry and the market.
And one of Zen's popular programs is their Weight Management.
In addition to helping you feel and look better, achieving a healthier body weight is good for your overall health and well being. At Zen Institute, a particular science-based protocol is strictly in place. No short-cuts, no fast remedies. Clients are provided with individualized protocols and maintenance programs, overseen by doctors and wellness consultants.
Zen's Weight Management programs are scientifically-proven to be safe and effective. Take for example- Colonics and IV Micro Nutrition.
Colon Hydrotherapy aka Colonics is a way to clean the colon apart from the non-surgical way of flushing toxins out of the body.
Guided by the philosophy that holistic health is a harmonious combination of medical science, creativity and aesthetic sense, The Zen Institute employs a process that is done with the use of the top of the line hydrotherapy machine and licensed doctors. The therapy usually lasts from 50 up to 60 minutes. On a long term basis, Colonics, can reach an even deeper layer of body/mind connections, emotional/mental baggage and energetic re-patterning.
Part of the program is a coffee cocktail to enhance faster metabolism and improve better absorption of the nutrients needed by the body. Colonics should be employed at least four times a year to facilitate the accumulation of the toxins in the body, however, it can be done weekly specially by those who don't eat much vegetables, drink alcohol a lot, and have unhealthy diet and lifestyle. A patient who has undergone colonics should maintain a good and healthy diet as this encourages the growth of good bacteria in the body.
At a certain age, people start to feel that their liver is taking too much  from all the drugs they use. This is what leads many to consider IV Micronutrition.
Intravenuous (IV) Micronutrition is a procedure that delivers micronutrients straight to the veins—no need to pass through the gastrointestinal system and liver enzymes. Hence, it spares the liver and gastrointestinal tract from further exposure to drugs. And nothing is lost in the process; all the nutrients in the right amounts get absorbed directly and become ready for the body to use.
At the Zen Institute, they offer four types of IV micronutrients: Immune Booster (consists of vitamin B-complex and thymus extract , which work together to improve T-cells), Revitalize (Vitamin B-complex, electrolytes, minerals, antioxidants, and amino acids), Rejuvenate (vitamin B-complex, electrolytes, minerals, antioxidants, and amino acids to enhance cell regeneration from within), and Weight Management (amino acids, L-carnatine, electrolytes, and vitamin C, to speed up metabolism and fat mobilization).
Overall, weight management, to make it effective, safe and precise, should observe a strict science-based protocol, in a holistic approach. And only a true, medical spa, can professionally give you the results you aim for.
The Zen Institute is located at 69 Scout Rallos St., Tomas Morato, Quezon City (02-441-1712/02-412-2528); Ground Floor, Bonifacio Technology Center, 31st St., Corner 2nd Avenue, Bonifacio Global City, Taguig (02-856-2027); and at the St. Frances Cabrini Medical Center, Maharlika Highway, Bgy. 2, Sto.Tomas, Batangas (+43-778-4811).
For more information about The Zen Institute and its weight management programs, visit www.thezeninstitute.com and like them on Facebook at www.facebook.com/ZenMedicalSpa