Last Thursday September 4, I attended the Uratex My Home Event: Unique sleep solutions to help each family member recharge with Team Kramer at the Mega Atrium of SM Megamall. I will blog about this event in a later post as I am having a hard time trimming down the photos to upload of the super cute Team Kramer kids. For now, let me share with you my Uratex story through the years: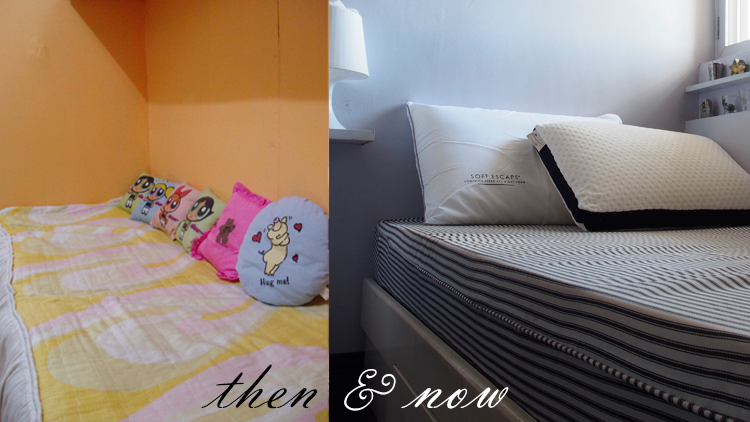 Uratex is one of those brands that I grew up with as my mother trusted the brand and would always go to the Uratex Showroom in Quezon City whenever we would need a new mattress. The above photo shows my oldest Uratex mattress recorded (the "Then" photo has the mattress covered) and my latest which I am using until now. The "Then" photo was taken 3 houses back (we have moved houses 3 times already) at our house somewhere in Batasan Hills which had small rooms and couldn't really fit the standard single sized bed. The smallest size available for the standard sizes was 4 x 30 x 75 (in inches from the Uratex website) which was still too big. But did you know that Uratex can customize their mattresses according to your needs? If you didn't, well you should know that they do and this customization feature served me well then and until now in my practice as an Architect. If I remember the measurements correctly, we had this first one sized at just 800mm wide x 1800mm long x 2 inches. We really couldn't afford any thicker than that then.
I have since given away that first mattress as it was still fully functional and we were moving into a slightly larger house. For the second house, we opted to get sofa beds first, again from Uratex. I don't have a photo of those but we also gave them away once we had the budget to finally have single beds made (it was my childhood dream to get a "regular" bed with fitted sheets, fluffy pillows, and matching sets). Of course, my mother and I made a special trip to get the Uratex mattress I am using to this day. It was probably 4-5 years ago when we got the mattress on the right side of the above photo ("Now").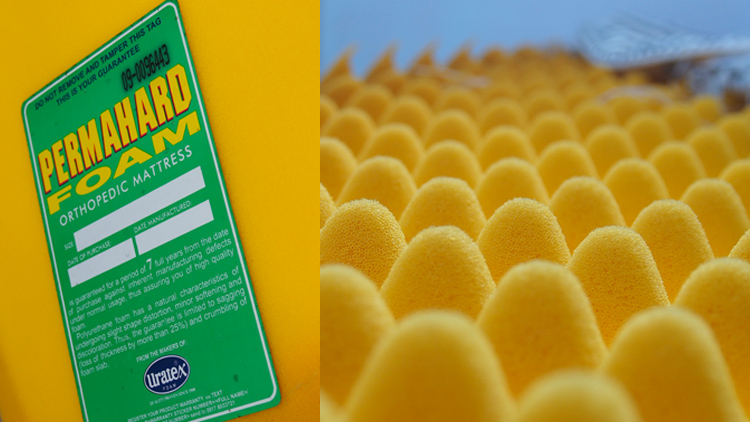 We got the Permahard Foam Orthopedic Mattress with the Permahard Bio-aire Mattress Pad which Uratex describes as having "a convoluted shape which prevents and helps heal skin ulcers, eliminates bed sores, reduces pressure pains, allows air to flow and prevents your body from becoming too hot during sleep. Its peaks provide softness and comfort while its hollows provide passageway for air to pass through". You can see in my above macro shots that the mattress and the pad still hold up well up until this day.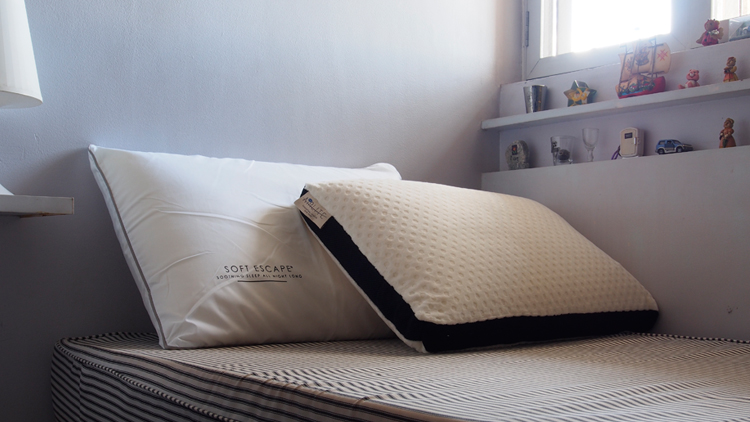 At present, we live in a condo unit where I have transferred my single bed and Uratex mattress. I was lucky enough to have won the Uratex Air Lite Pillow in Standard size at the event while the Soft Escape Pillow was given to us. They perfectly match my Uratex single mattress.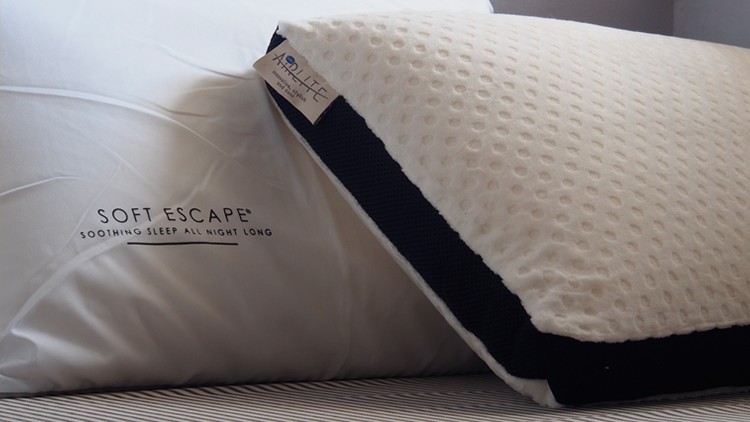 Look at the detail of those pillows. They are honestly as soft yet firm as they look in the photo. I can't stop hugging them and I'm now on the lookout for new sheets and pillow cases.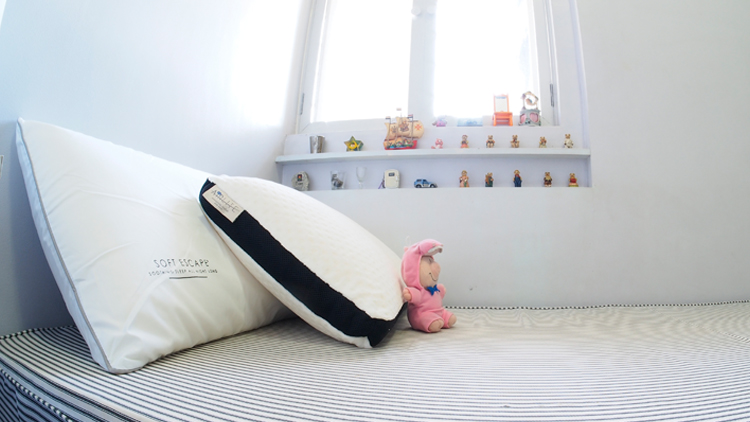 Uratex has definitely given me plenty of reasons to trust them for my sleeping solutions as I really grew up with the brand and I feel well-rested when I wake up in the morning. It is such a great feeling coming home to rest and sleep in my bed especially after a long and eventful day. Many of my clients that I have worked with also choose Uratex for their mattress of choice. I also make sure to check for the Uratex foam whenever I'm shopping for sofa sets as well as whenever we need to have one specially made for custom designed furniture. I know that when I finally design my own house, I'll be shopping for a Queen or King-sized Uratex mattress. #itrustU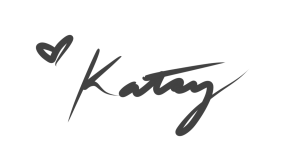 If you want to check out Uratex products, go to their website – www.uratex.com.ph for more details.
You can also follow them at their social media accounts:
FB: facebook.com/UratexPhilippines
Twitter: twitter.com/uratexfoam
Instagram: instagram.com/uratex_ph
*I was not paid or required to write this post.