Parents like me want to provide good nutrition to our families without going over our budget. One of the brands I turn to is Nestle and their variety of dairy, coffee, and cereal product options. In celebration of Nutrition Month, Nestle is having a Super Brand Day sale on July 10-11 with storewide discounts up to 50% off plus exclusive bundles, limited edition freebies, vouchers, and shipping discounts. Here are some ideas on what to get from the Nestle Store in Shopee: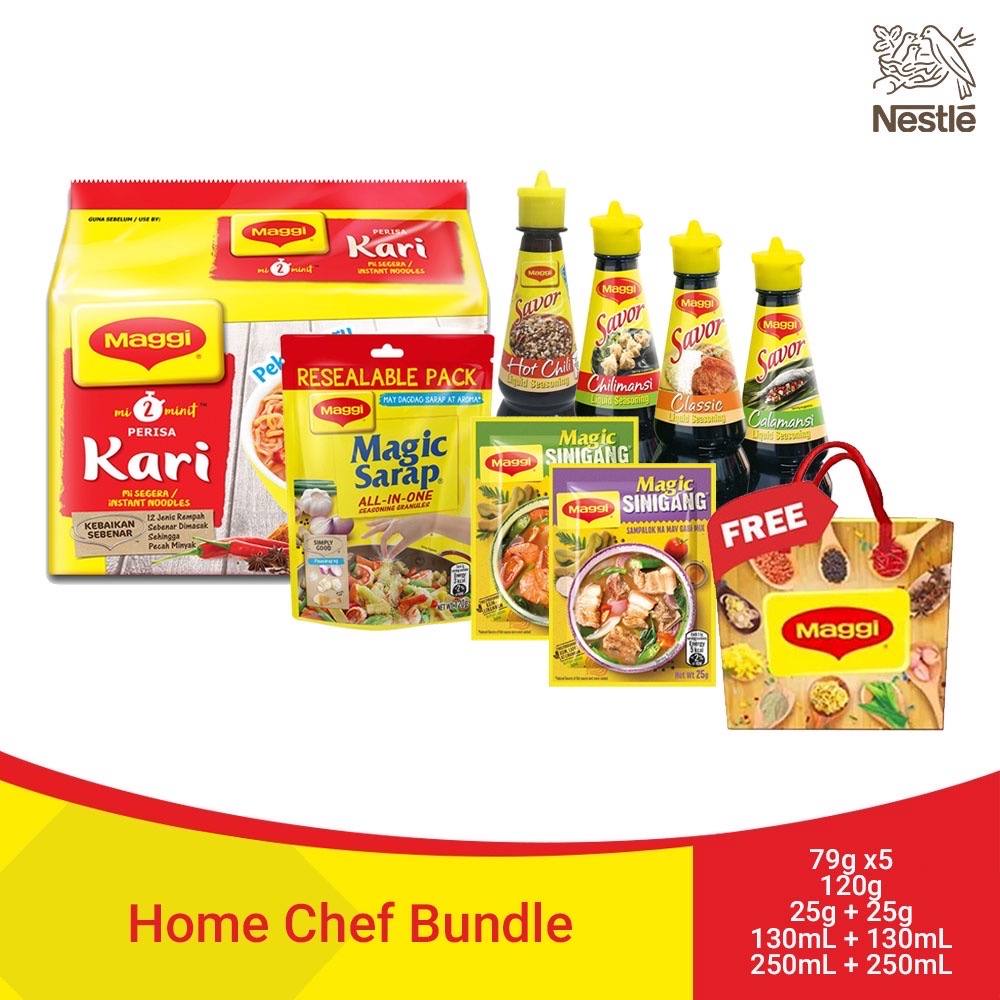 For Everyday Cooking
Home cooks will love the Home Chef Bundle containing Maggi Magic Sarap, Kari Noodles, Sinigang Mix, and Savor with a free Bayong (P403). It has a lot seasoning options included as well as a 5pc-pack of instant noodles for those nighttime cravings.
If you like your instant noodles with a creamy flavor, there's a Creamy Laksa Bundle (P210) with 10pcs of Maggi Kari Noodles and 3pcs of Nestle Carnation Evaporated Milk 250ml.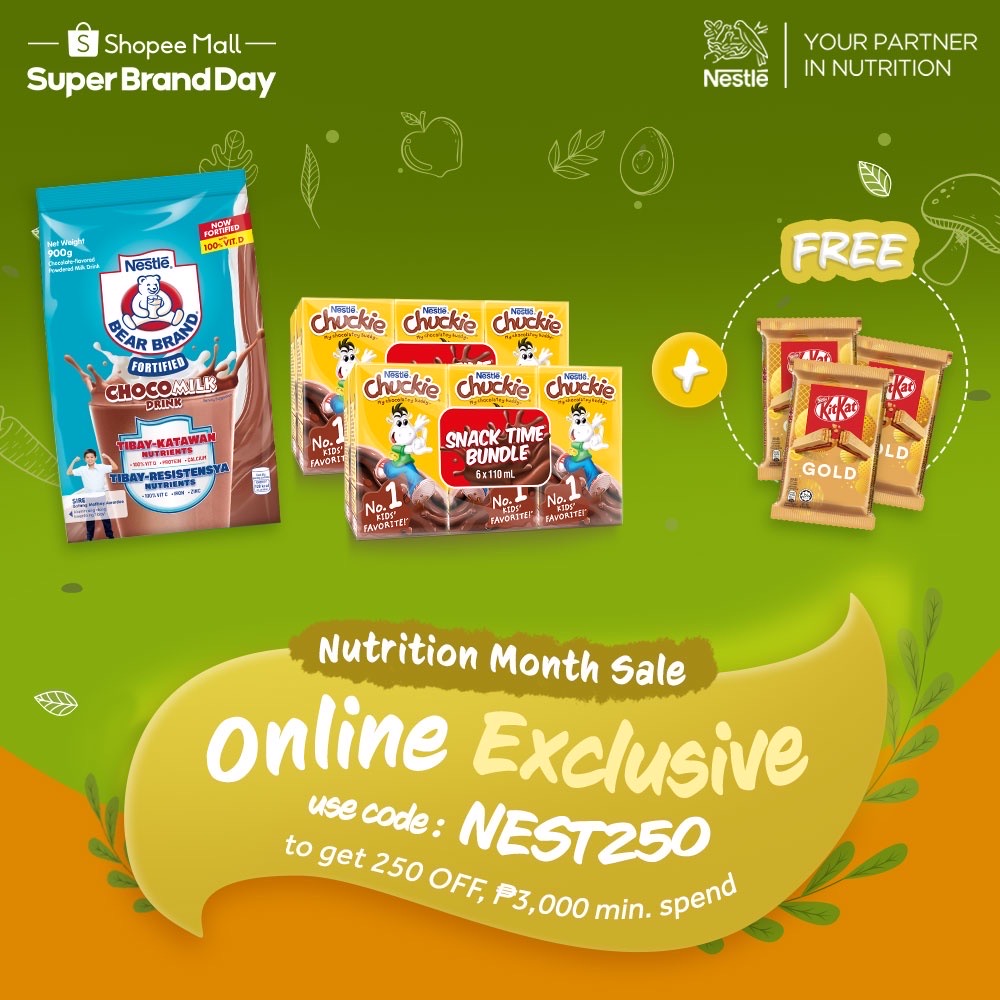 For Merienda
It's a must to always have baon for our toddler whenever we're going out. Ready-to-drink chocolate milk in a box is a lifesaver during traffic and he's feeling hungry already. Lately, he's also getting fonder of chocolate milk over regular milk at home so I'm interested in the Baon Bundle containing Bear Brand Chocolate Fortified Powdered Milk 900g and Chuckie Snack Time Bundle (P585). This bundle comes with 3 pcs limited edition Kitkat Gold 4 finger Milk Chocolate Bar so it'll be interesting to compare it to the regular Kitkat flavor. There's a Kitkat 2 finger Milk Chocolate Bar 6 pack x2 (P569) bundle that makes it easy to limit yourself to a 2pc-pack for merienda.
For Coffee Breaks
Nestle is well-known for their Nescafé brand of coffee and they have also created the Nescafé Café Creations to allow people to enjoy "Café-style Coffee at Home". There's a Nescafé Café Creations Bundle with Mocha Latte, Caramel Latte, and Double Latte (P360) so you can try 3 out of the 4 flavors from the line up.
Coffee lovers who prefer a medium intensity taste made with premium choice Arabica beans might want to check out the Barista-at-Home Bundle (P1,950). You get Nescafé Gold Instant Coffee 200g x2pcs, a milk frother, and a limited ceramic mug to help make great coffee creations like Dalgona Coffee.
There are also other products in the Nestle Store in Shopee, such as those in our Summer (or Hot Weather) Pantry Essentials. Drop by today and tomorrow to avail of these bundles and other discounts. Download the Shopee app for free in case you haven't already from the App Store or Google Play.