If you're feeling stuck deciding what to give parents with babies, I previously shared a gift guide you can get from the Huggies Official Store. One of the items featured is the Huggies Dry Pants Superheroes Edition XXL 36 pcs (P519).
The Superheroes edition has a cute design that babies will love and the Huggies Dry Xpert technology that parents will love. Having this diaper would also give an opportunity to join the #HuggiesJusticeLeague Babies In Action Photo Challenge. It runs through the entire month of December and winners will be announced via the Huggies Philippines Facebook Page on January 15, 2022. You can check out the mechanics at the Huggies website.
While visiting the Huggies Official Store to get the Superheroes diapers, you can also check out other great Huggies products like the Huggies Dry Pants XL 120pcs (P1,398). There is also the new Huggies Magic Comfort Jumbo XL 32pcs (P275), still available at its introductory price.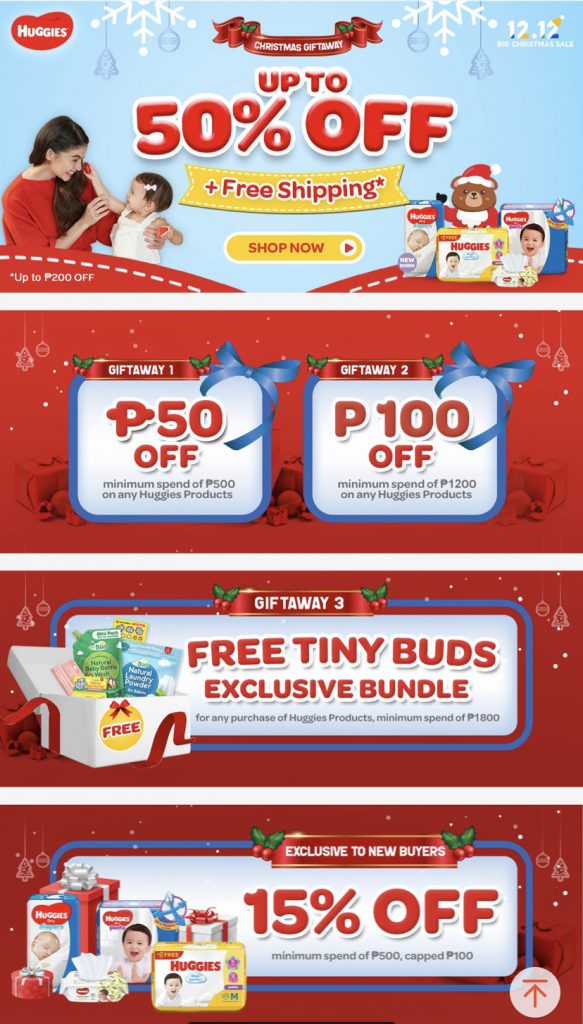 The Shopee 12.12 Big Christmas Sale is coming up, so you can get discounts on Huggies products up to 50% off. Download the Shopee app for free in case you haven't already from the App Store or Google Play.