Nestle brands have always been a part of my daily life growing up: a combo of Nido and Milo in the mornings, Kitkat during snack times, and Nestle Cream for special occasion desserts. Now as a parent, I find myself sharing the products I love with my toddler.
He's been interested in scooping Nestle Milo 624g (P185) for me in the mornings, but I've been holding off on introducing him to chocolate. In the meantime, he enjoys the Nestle Low Fat Milk 1L 2pcs (P161) since he prefers cold drinks over room temperature ones.
We both enjoy the Nestle Gold Corn Flakes Cereal Breakfast 500g (P182). He likes the crunchy texture of it and prefers it without milk, while I add some Nestle Non Fat Milk 1L 2pcs (P161) to my bowl. It's one of our default breakfast and snack options so it runs out pretty quickly.
A staple in our pantry is the Nestle All-Purpose Cream 250ml Pack of 3 (P177). It's an important ingredient to my toddler's favorite white sauce pasta, some sort of cross between Spaghetti Alfredo and Tuna Carbonara. We try to have it at least once a week since he's sure to eat a lot when this dish is served.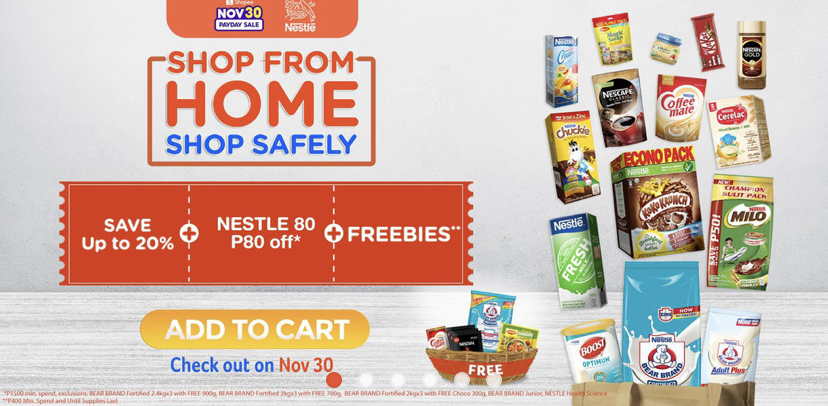 I'm looking forward to introducing more products from the Nestle Store to him when he gets bigger. Thanks to the Shopee Mom's Club, I have access to exclusive discounts and vouchers. If you sign up now, you'll get an exclusive deal from Nestle Nutrition.
Download the Shopee app for free in case you haven't already from the App Store or Google Play.