A lot of Mom and Baby bundles are released during the Mother's Day celebrations, and Cetaphil is launching theirs via Shopee's Brand Spotlight. Each set contains a product from the #CetaphilBrightHealthyRadiance line for Mommy and a product from the #CetaphilBaby line for Baby.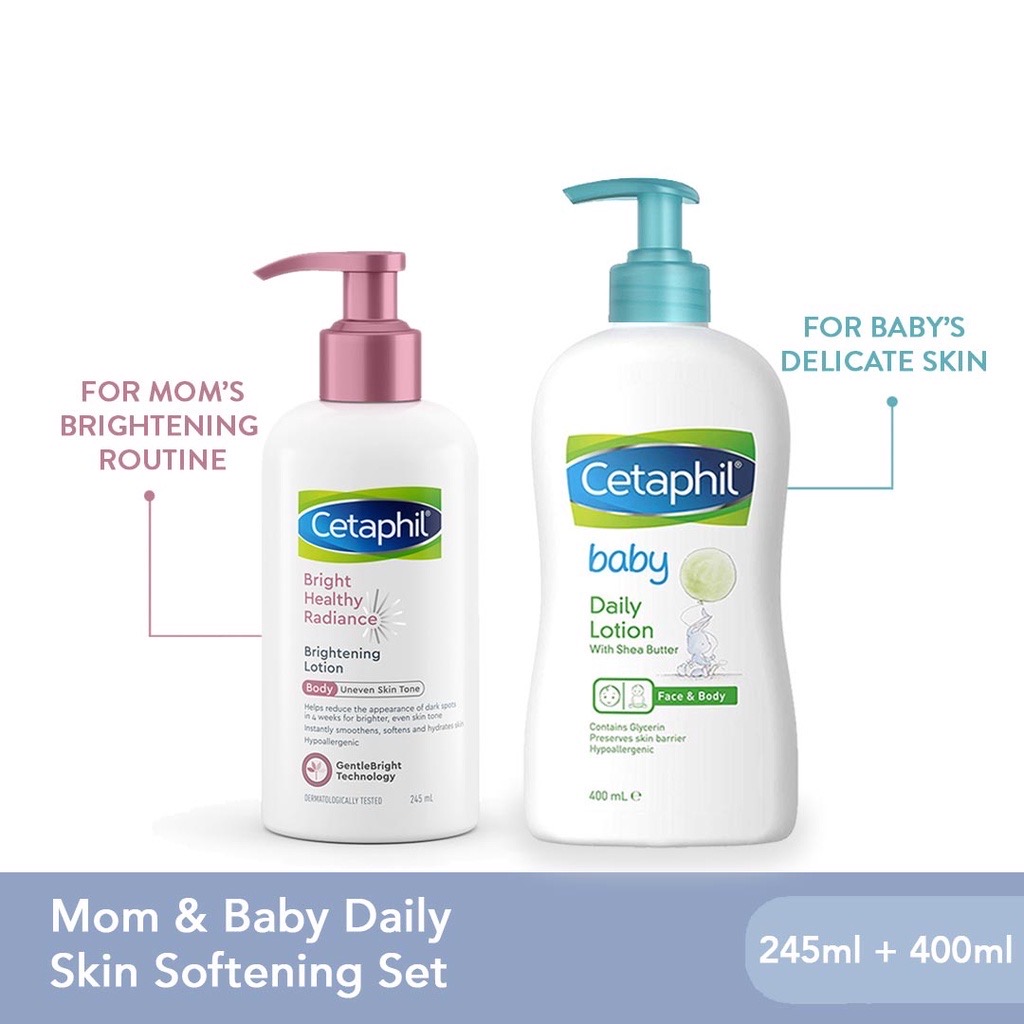 The Cetaphil Mom & Baby Daily Skin Softening Set (P1,331) has the Cetaphil Baby Daily Lotion 400ml (P484) and Cetaphil Brightening Body Lotion 245ml (P1,003). If you add up the individual price, you'll find that the set is cheaper compared to buying it separately.
Here's a video review I did on Cetaphil Baby before:
My little boy is okay with the Baby Lotion when he tried it and this will keep his skin nicely moisturized in this dry summer weather. I've also had the opportunity to try out the Brightening Lotion before and I was so satisfied with the results. I didn't get any unpleasant reactions and it evened out my skin tone.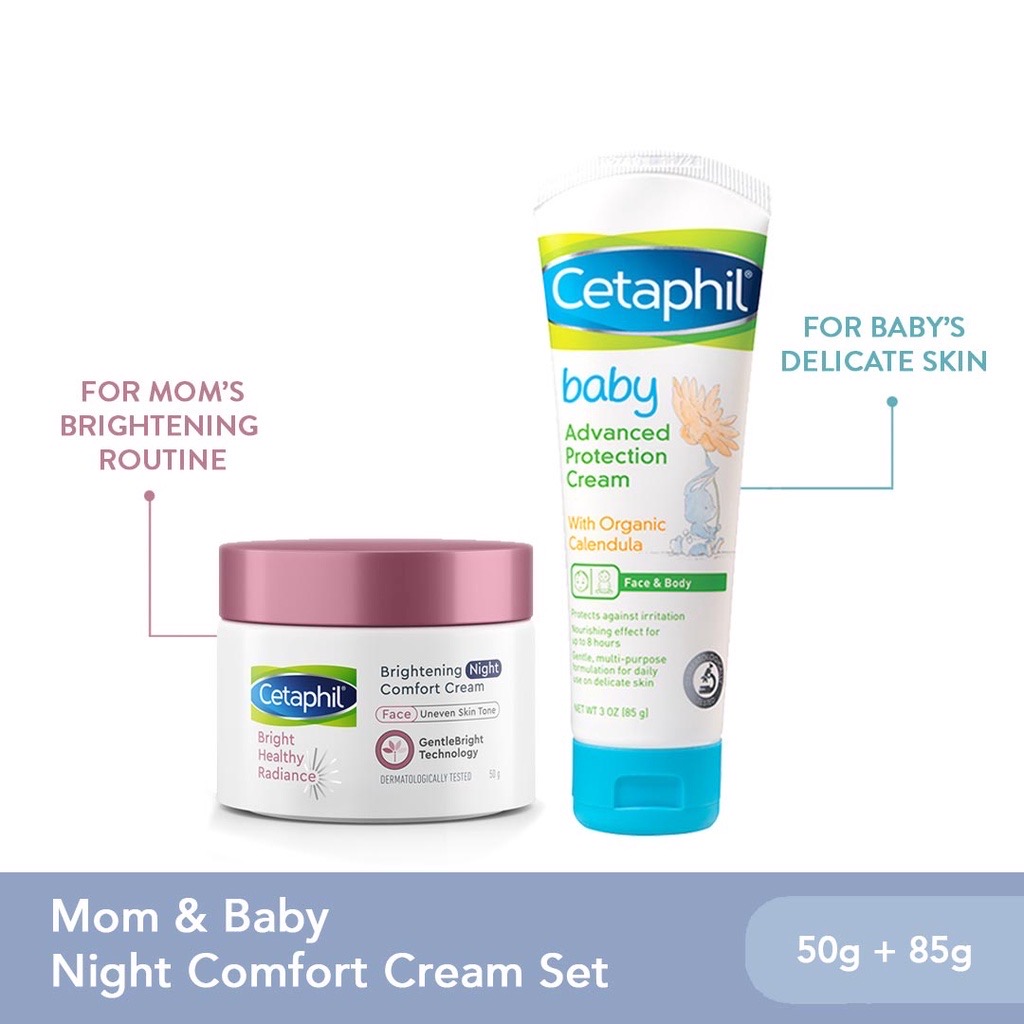 The Cetaphil Mom & Baby Night Comfort Cream Set (P1,154) has the Cetaphil Baby Advanced Protection Cream 85g (P329) and the Cetaphil Brightening Night Comfort Cream 50g (P1,003). Like the first set, you get some savings if you get the set than the individual products.
The Advanced Protection Cream is perfect for the newest addition to our nighttime ritual: putting lotion and socks before going to bed. Wearing slippers is not yet a habit for our little boy, so this routine will keep his feet soft even if he runs around barefoot for most of the day.
The Brightening Night Cream truly brightened my skin; it didn't whiten it but I noticed a radiant appearance compared to my usual dull skin. This is a great nighttime addition for mommies who are feeling and looking tired.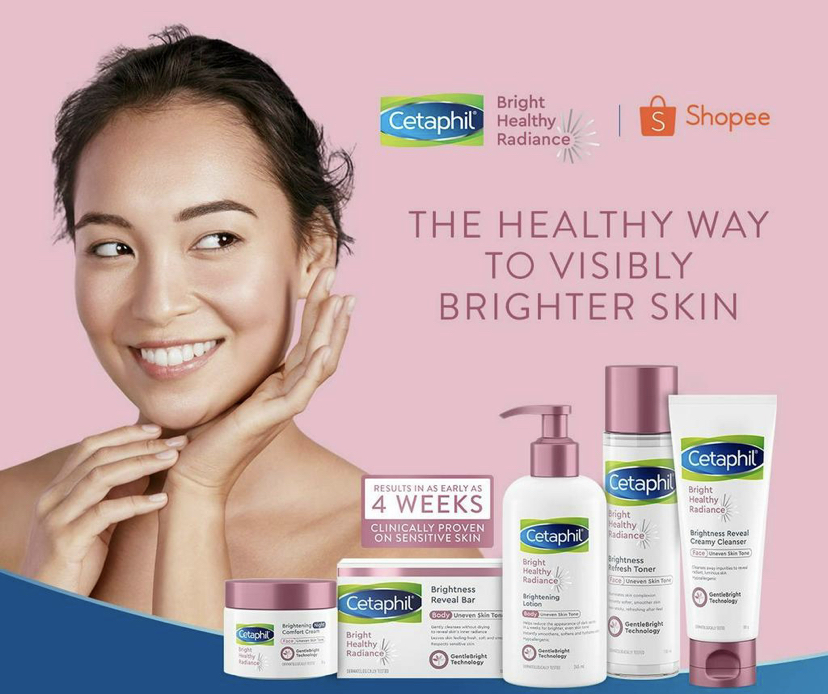 I highly recommend Cetaphil in achieving bright and healthy radiant skin for Mommy and Baby. Check out their exclusive sets at the Cetaphil Flagship Store in Shopee and enjoy up to 20% off discounts until May 5.
Download the Shopee app for free in case you haven't already from the App Store or Google Play.