Coffee is fast cementing its place in my daily routine, usually in the afternoon for a pick-me-up. I've been exploring more options, preferably easy to prepare but always with great flavor. One of the brands highly recommended by my friends is #CultureBlends. Their flavors draw on coffee cultures from abroad but developed for the Filipino market, so I'm excited to try it out.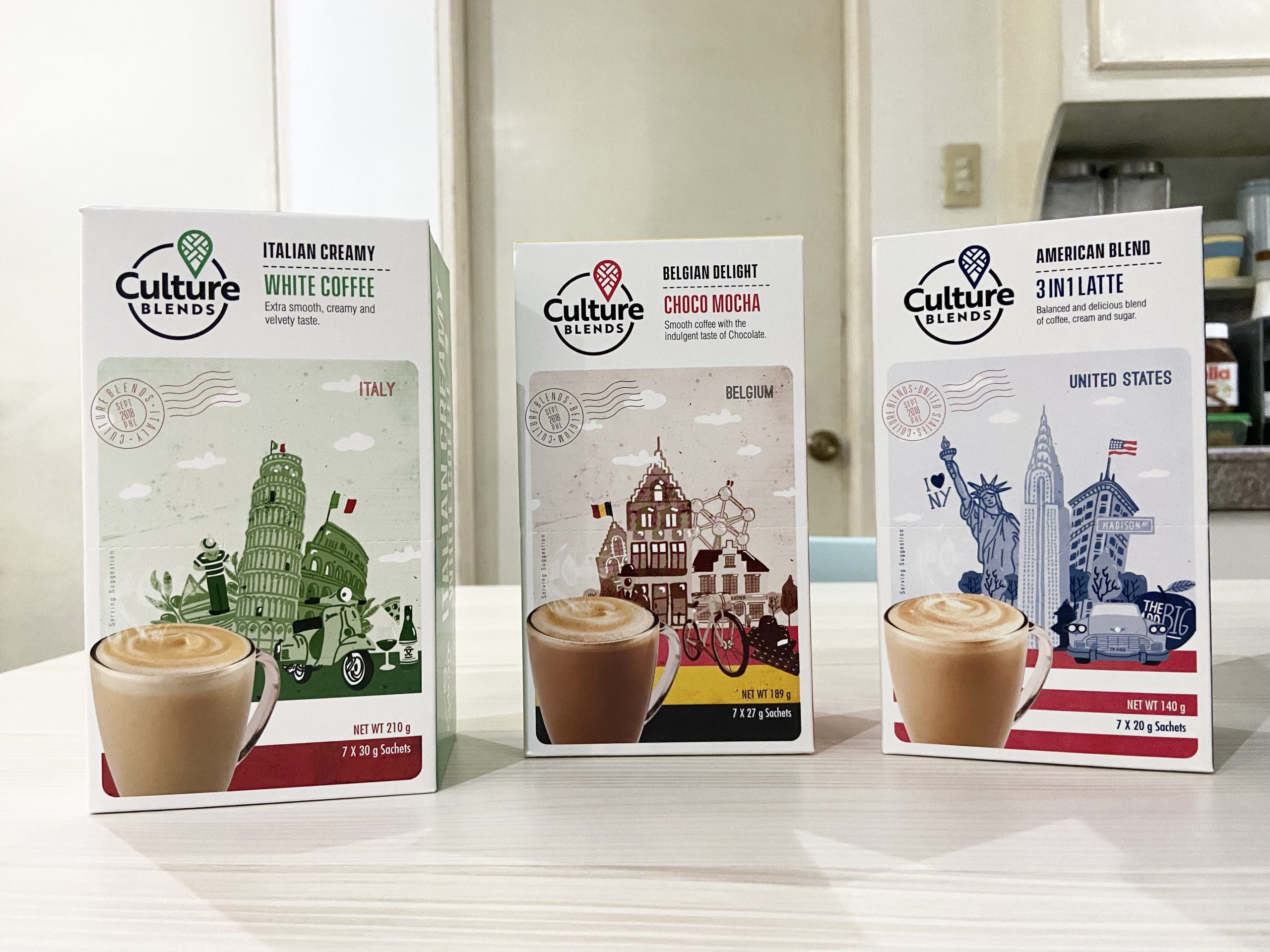 Culture Blends started with the 3-in-1 coffee sachets, a familiar instant coffee format in the market. One sachet is added to 180ml of hot water, but using this to make cold coffee drinks is also an option. The Culture Blends Italian Creamy White Coffee, Belgian Delight Choco Mocha, American Blend 3-In-1 Latte (P207) is kinda like a sampler bundle to try out all 3 variants. There's also a blend chart on their website (and on the box packaging) that details each variant's coffee flavor, sweetness, and creaminess so you can estimate which one will be more to your taste.
They're also launching their instant brewed coffee on Shopee's Brand Spotlight. It's the coffee version of the tea bag, a coffee in a bag. The Culture Blends English Style Roast 2-in1 Brewed Coffee in Bag (P100) has sugar in it while the Culture Blends English Creamy 3-in1 Brewed Coffee in Bag (P100) has cream and sugar included. You can #SkipTheBrew and just steep to enjoy.
I'm sure these will be a staple in our coffee pantry. If you're interested, drop by the Culture Blends Official Store in Shopee to try it out for yourself. They have box of 30s and wholesale packs if you're a big coffee consumer.
Download the Shopee app for free in case you haven't already from the App Store or Google Play.