I've shared plenty of times how well-loved Uni-Care UniLove products are in our household. These are not only effective, but also prettily packaged. Their summer edition was perfect for our day trips then. With less than a hundred days 'til Christmas, they have released a Christmas edition of select UniLove products!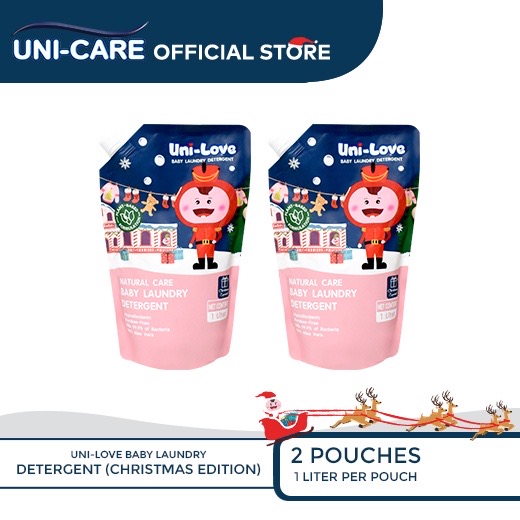 The UniLove Christmas Edition Baby Laundry Detergent 1L Pack of 2 (P185) and UniLove Christmas Edition Baby Fabric Softener 500ml Pack of 2 (P212) feature the laundry combo good for baby's sensitive skin. Getting 2 packs (or even 6!) of each may seem a lot, but both are made of natural ingredients so it's good for toddler's clothes.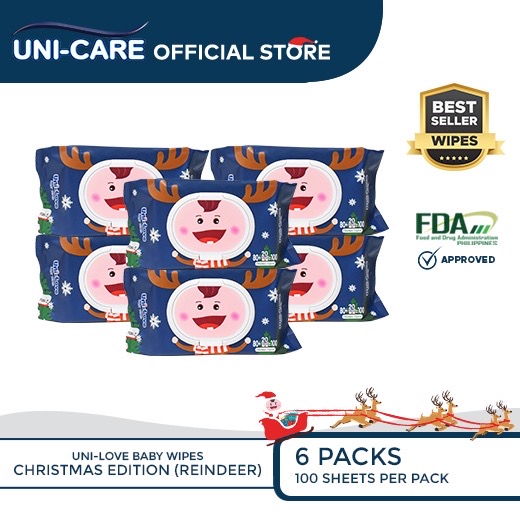 Their wipes usually get the cute seasonal repackage, but the gentle formulation of the heavy-duty wipes featuring Aloe Vera, Lanolin, and Vitamin E remains the same. You can get the UniLove Baby Wipes Reindeer Christmas Edition 100's Pack of 6 (P392) and the UniLove Baby Wipes Santa Christmas Edition 100's Pack of 6 (P392) for this Christmas season.
You can grab these Christmas editions at the Uni-Care Hygienic Products Inc Official Store in Shopee. Aside from the convenience of online shopping in Shopee, there are discounts up to 50% off today for Uni-Care's special brand promo day. Download the Shopee app for free in case you haven't already from the App Store or Google Play.