Now this is going to be a quick one as I haven't opened any of these yet so no in-depth reviews at the moment. I do want to share this mini-beauty haul to promote some sort of self-accountability as well as post my first Travel Beauty Haul. I have been known to splurge when I travel abroad but this time around, I really scoured most of Hong Kong's beauty counters, listed down the prices, and thought long and hard about which products are going home with me. I did want to purchase a LOT from Burberry Beauty and Tom Ford (plus Sasa, Watson's, Bonjour..) but thankfully, I managed to choose with reason. (And plenty of self-control. LOL)
Most of the products I noted down the prices of were lipsticks from different brands so if you'd like to know what they are, just leave a comment below. Beauty products are generally cheaper there so it took a lot of willpower for me not to go overboard. I will also try to post the prices here when I get the copy from Mark's Keep because I got him to note everything down while I patiently perused, swatched, and hounded the SAs at the beauty counters. *edited inline with some of the prices as of January 2015
Anyway, here they are, my mini-beauty haul featuring 2 skincare items, 3 lip products, and a whole lot of Midori.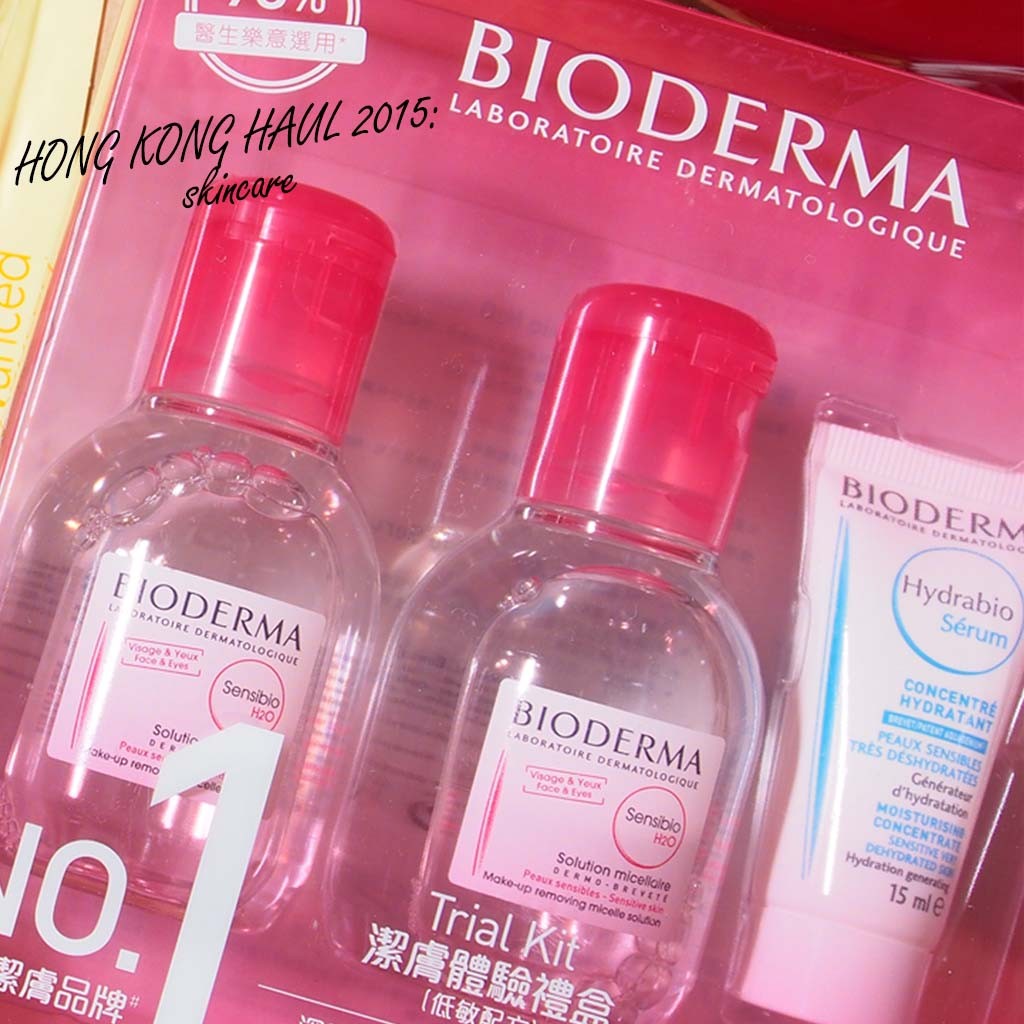 I basically got backups of Bio-Oil which I featured as one of my 2014 Bath and Body Favorites plus this Bioderma trial kit as I have long wanted to try it out. I can't remember how much I got this for though. HKD 99 comes to mind but I'm not 100% sure.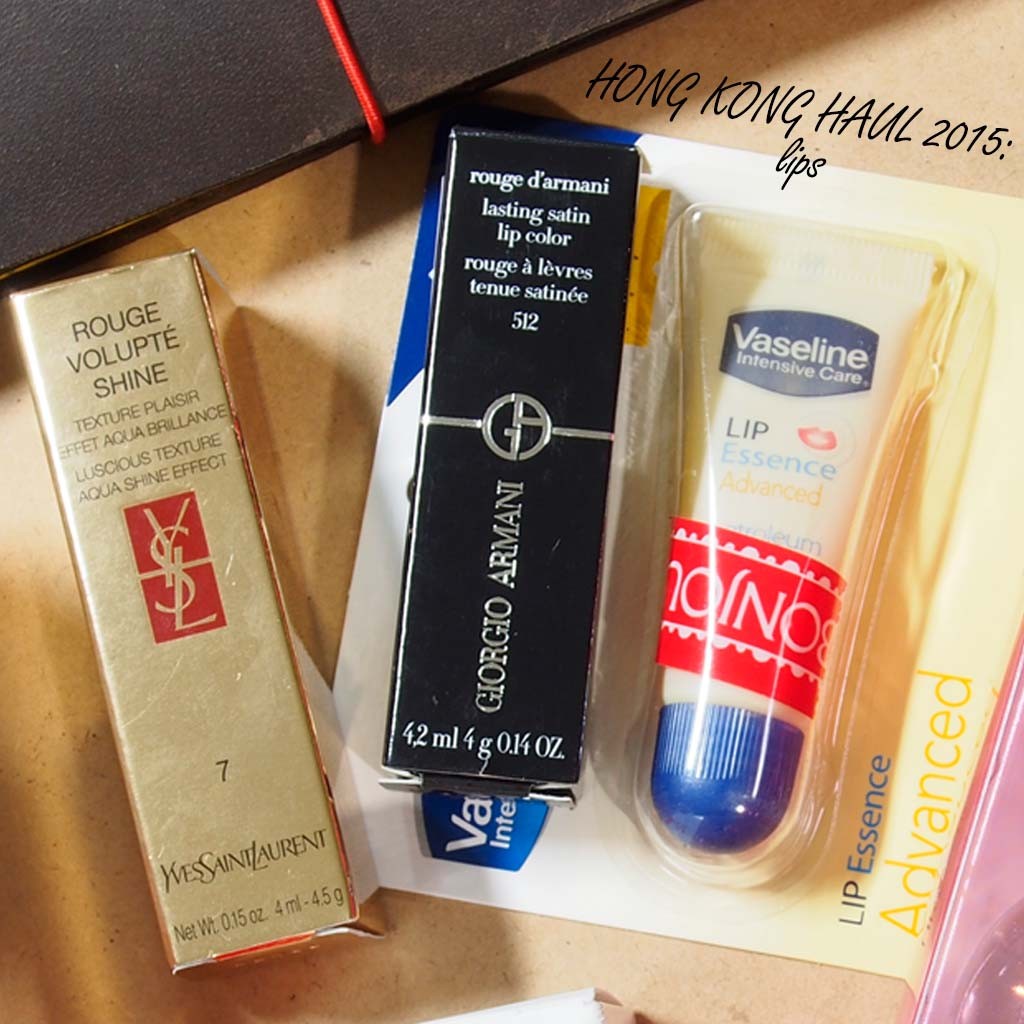 For lip products, I wanted to hoard a lot of the lip balms and treatments available there as there were plenty! Vaseline Queen Bee Lip Balm, Avene Lip Balm, Nuxe, Kiehl's (HKD 85), Fresh (HKD 210), DHC, my list goes on… I did end up with just this super basic Vaseline Lip Essence for HKD 9.99 (i think) because it was the cheapest I saw and I somehow convinced myself that even though my lips are severely in need of rescuing, I couldn't justify buying 10 different lip treatments all at once.
The two lipsticks I ended up with took a looooooooong period of contemplation as I gathered the following prices first, looked at the new collections available, and thought long and hard about my current stash and what it doesn't have (practically none really but of course I found an excuse – I didn't have a decent neutral lipstick! save for the Guerlain Rouge Automatique I mentioned in my 2014 Favorites):
Giorgio Armani Rouge D' Armani (HKD 260) – They had the Giorgio Armani Fuchsia Maharajah Spring 2015 collection and I almost got the lipstick from that one but decided to go for an everyday shade. If only I can rock a lovely violet lip on a day to day basis…
YSL Volupte Tint in Oil (HKD 290) – Almost got this because I'm a huge Cara Delevingne fan but they were out of the darker shades and the lighter shades all looked clear to me.
Burberry Lip (HKD 245) – I say LIP because this was the general price of all the Burberry lip products. I really wanted the Lip Cover in Tea Rose No. 8 for everyday but sadly didn't get to pass by a Burberry counter on our last day. Other prices for Burberry were eyeshadow (singles, HKD 250) and blush (HKD 360).
Chanel Lipstick (HKD 260), Chanel Rouge Allure Gloss (HKD 270) – I wanted to hoard but Pat and Jude convinced me to postpone.
3CE Lipgloss (HKD 169), Lipstick (HKD 159), Lip Crayon (HKD 129)
Tom Ford Lipstick (HKD 410) – They only had 4 shades of the Lips and Boys so I had to pass, plus they were kinda tiny you know? My personal "neutral" picks from the regular line were Casablanca, Indian Rose, Forbidden Pink, and Flamingo but again decided to postpone as I have to admit that I was a bit underwhelmed.
YSL Lip (HKD 295) – I almost got Cheon Song Yi's lipstick in Rouge Pur Couture Rosy Coral No. 52 but felt that it was a tad too bright for me
Cle de Peau Lip (HKD 560) – Super expensive omg! But the lipstick itself felt so architectural that I almost gave in. Almost but not quite. Shade 304 was my choice then but I didn't really swatch, I just gawked at the price.
Shiseido Maquillage Dramatic Melting Rouge (HKD 240) – I really, really wanted this one because of this wonderful explanation but alas, I'd have to check if this is available locally. Hopefully the price wouldn't differ so much.
Dior Lipstick – I forgot to note down the price of this and only got the name of the shade that I wanted which was Sillage. Will check this out locally as well as I don't have a Dior lipstick yet. Googled this just now and found Shari's review.
Travel sets that caught my eye were Bobbi Brown (HKD 590), Giorgio Armani (HKD 705), and Guerlain (HKD 755). There are 3 different lipstick shades per set and my favorite from the three would have to be the Giorgio Armani Sheers because they are just so luminous and I swatched them a lot but when I got the YSL Rouge Volupte Shine first, I had to get a "real" lipstick for my second one.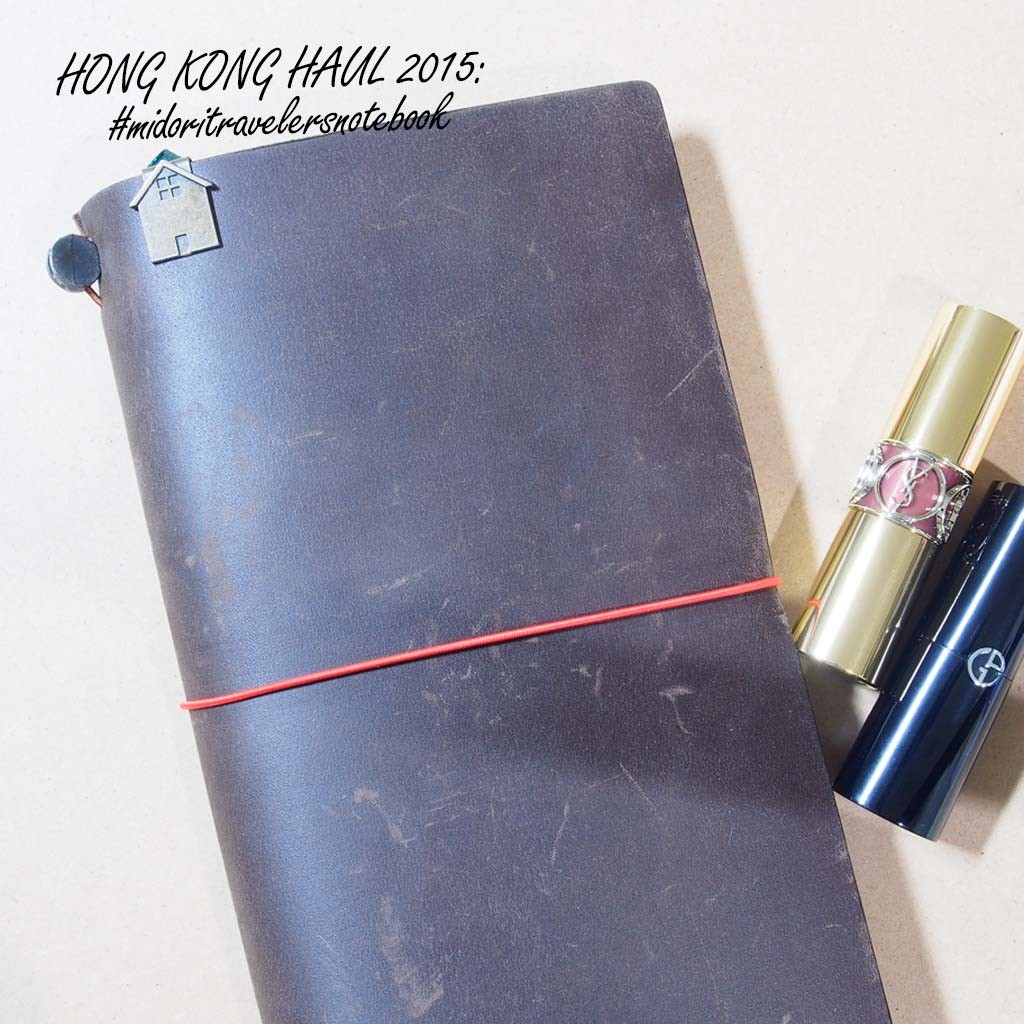 Last but definitely not the least of the haul as we bought quite a few refills of this one is the Midori Traveler's Notebook. This is technically not a beauty product but don't you think the notebook is just divine? I love its overall simplicity plus the opportunity to personalize. The notebook itself we got locally from Scribe Writing Essentials. Here is Mark's post on the Midori Refills and Accessories we acquired.
That's all for now guys! Let's see how these products perform in the months to come. Overall, I'm quite happy with how I managed to keep my beauty haul to a minimum. Till next!
xo, K.