I don't know about you guys but these past months I find myself wanting to just stay at home and enjoy reading a book or watching my favorite shows on TV. Maybe its the traffic or maybe its age but there's just something so utterly delightful and comforting with having your personal entertainment within reach without having to spend extra save for that monthly Netflix dues. Just add some popcorn, Chippy, Lay's and Cloud 9 and I'm all set for a de-stressing date.
So just imagine my delight at seeing the new Sony Bravia A1 OLED TV! Wow! Seriously, that TV is one sexy piece of technology. Sony is truly pushing the envelope with this 4K Smart TV, where I can watch Netflix and all my fave YouTube videos on. I can also probably connect it to my laptop so I can also work? Naaah. I'm sure I can do that but I just want to keep watching on this TV. Just look at this screen guys.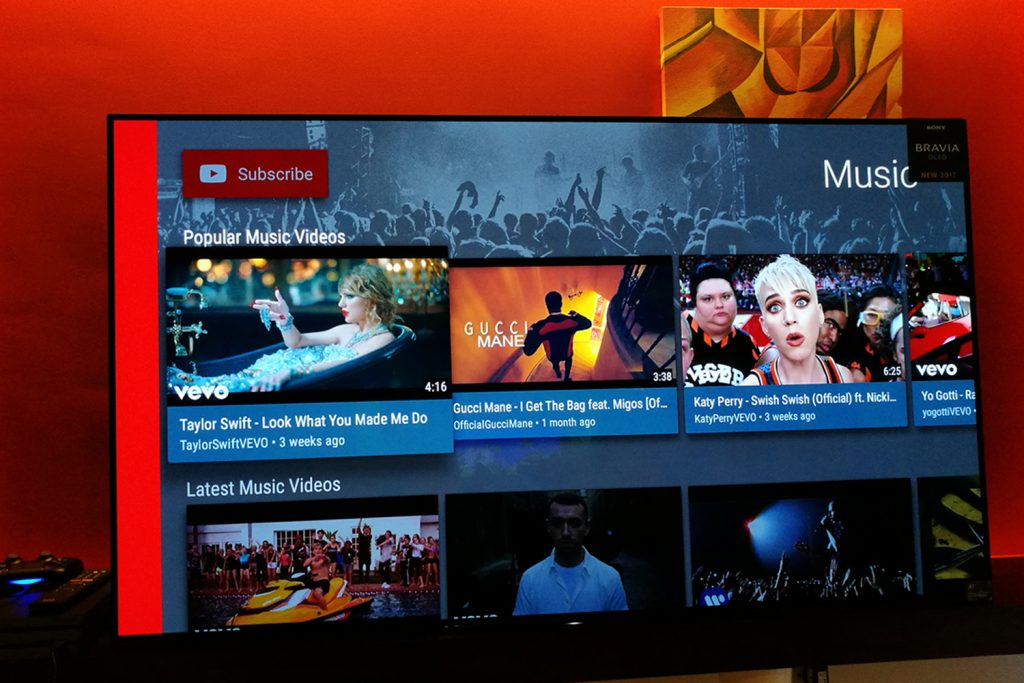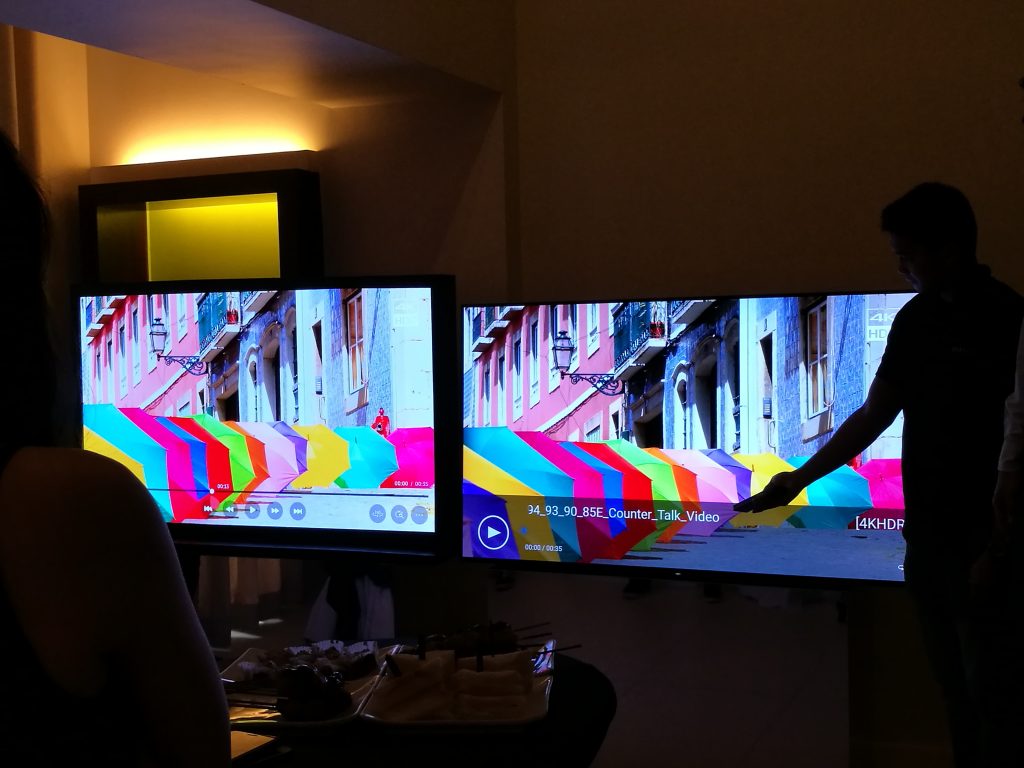 The Smart and Sexy Sony Bravia A1 OLED TV
The organic light-emitting diode (OLED) Sony used enabled them to not only deliver vivid colors in 4K High Dynamic Range (HDR) but more importantly, to develop the Acoustic Surface technology that allows sound to come from the screen of the TV itself. Yup, you read that right, the sound comes from the screen! I was so amazed upon hearing this because you can really hear the sound travel from all parts of the screen depending on where it's supposed to be coming from. This means that the picture and sound of what you're watching is so in sync unlike your ordinary TVs. We got to experience this first hand when we watched Star Wars Revenge of the Sith. Look at that color range! My photos simply cannot do this TV justice.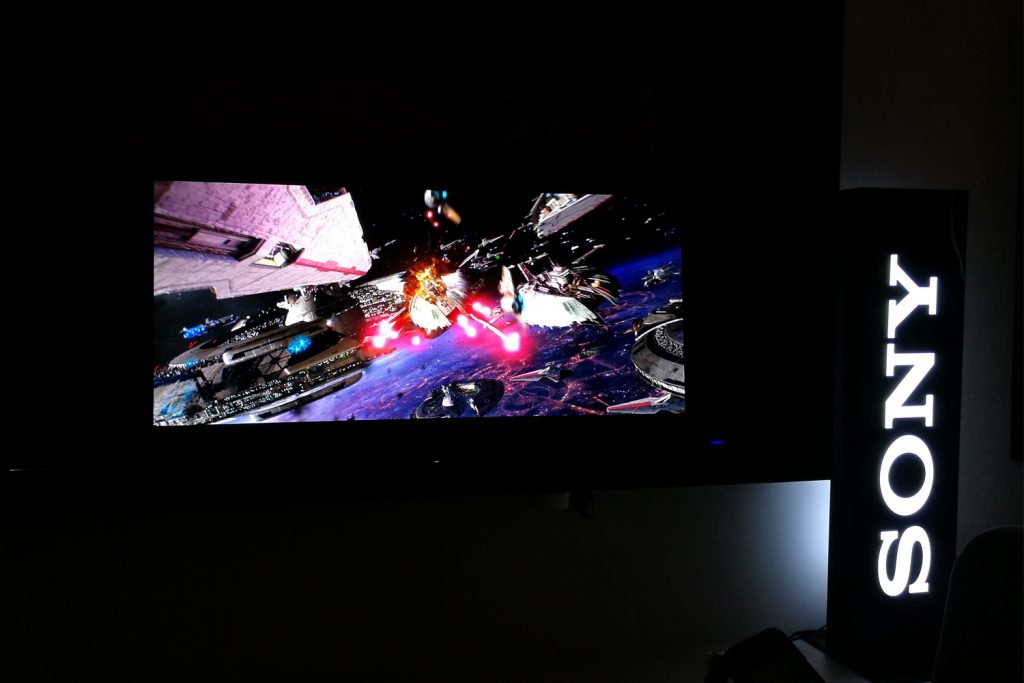 Games are also no problem for the Sony Bravia A1 OLED TV. The visuals were stunning when Mark of Gadgetshelf gave it a go.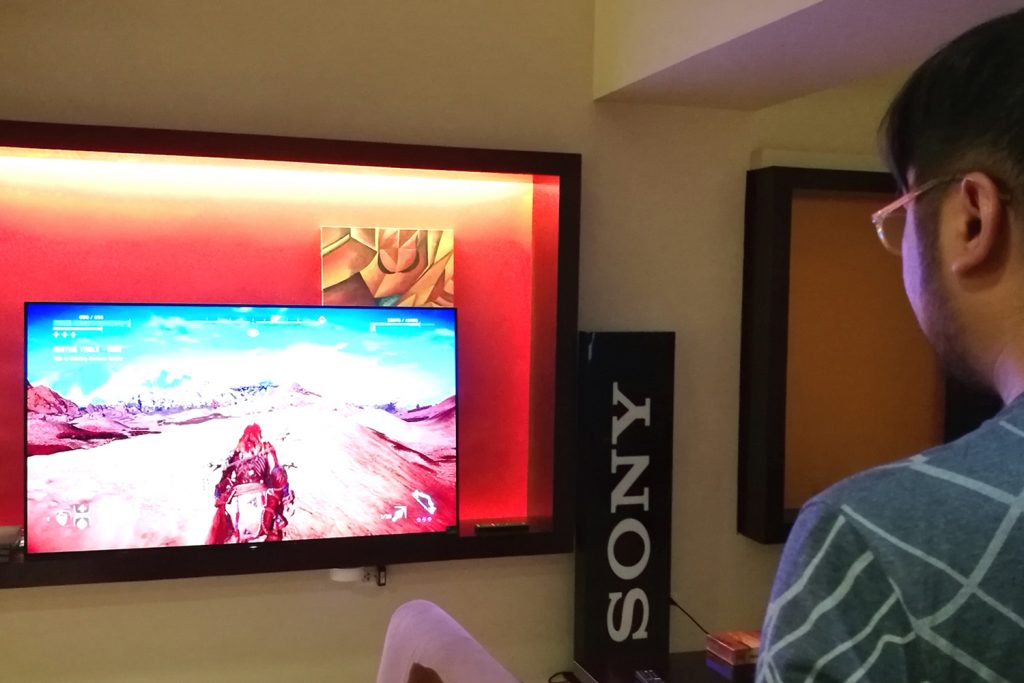 Here's a higher res capture of the Sony Bravia A1 OLED TV in action: (Click on the image to see full size.)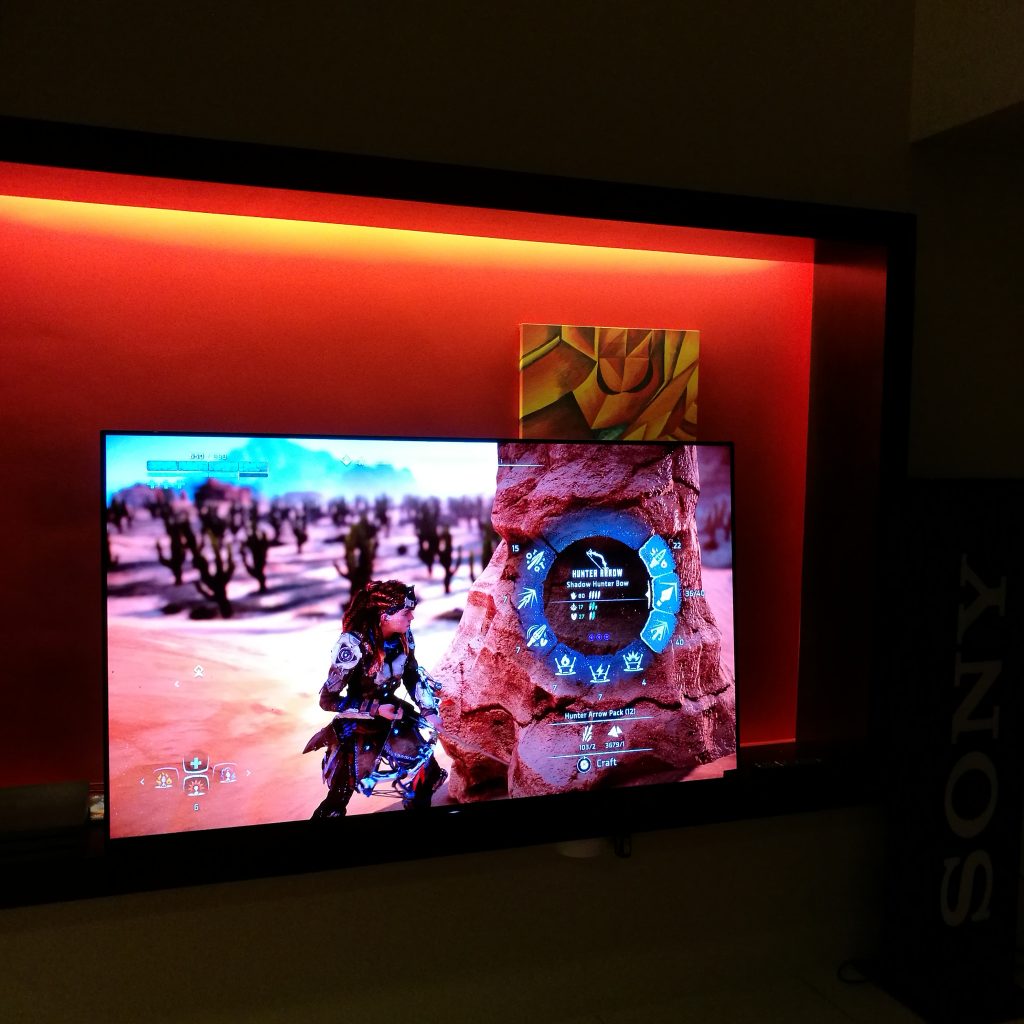 The lack of speakers at the back or sides of the Sony Bravia A1 OLED TV gave this flat screen a sleek, minimalist appearance. No need for bulky sound bars around this well-designed TV; the sound produced by the TV is amazing already. This will definitely be a stunner no matter where you place it.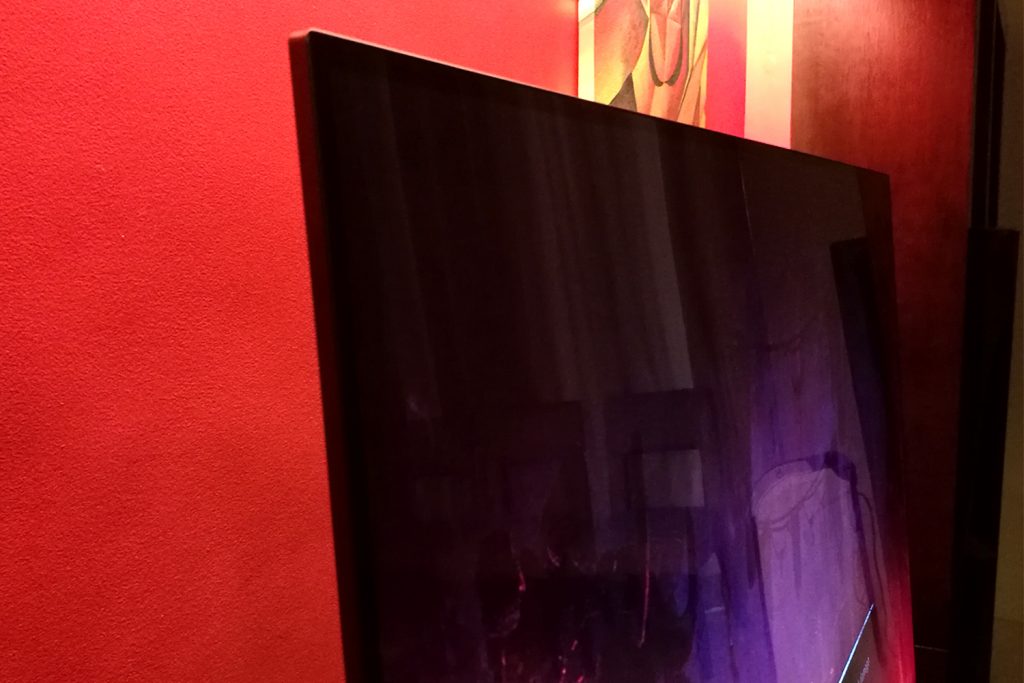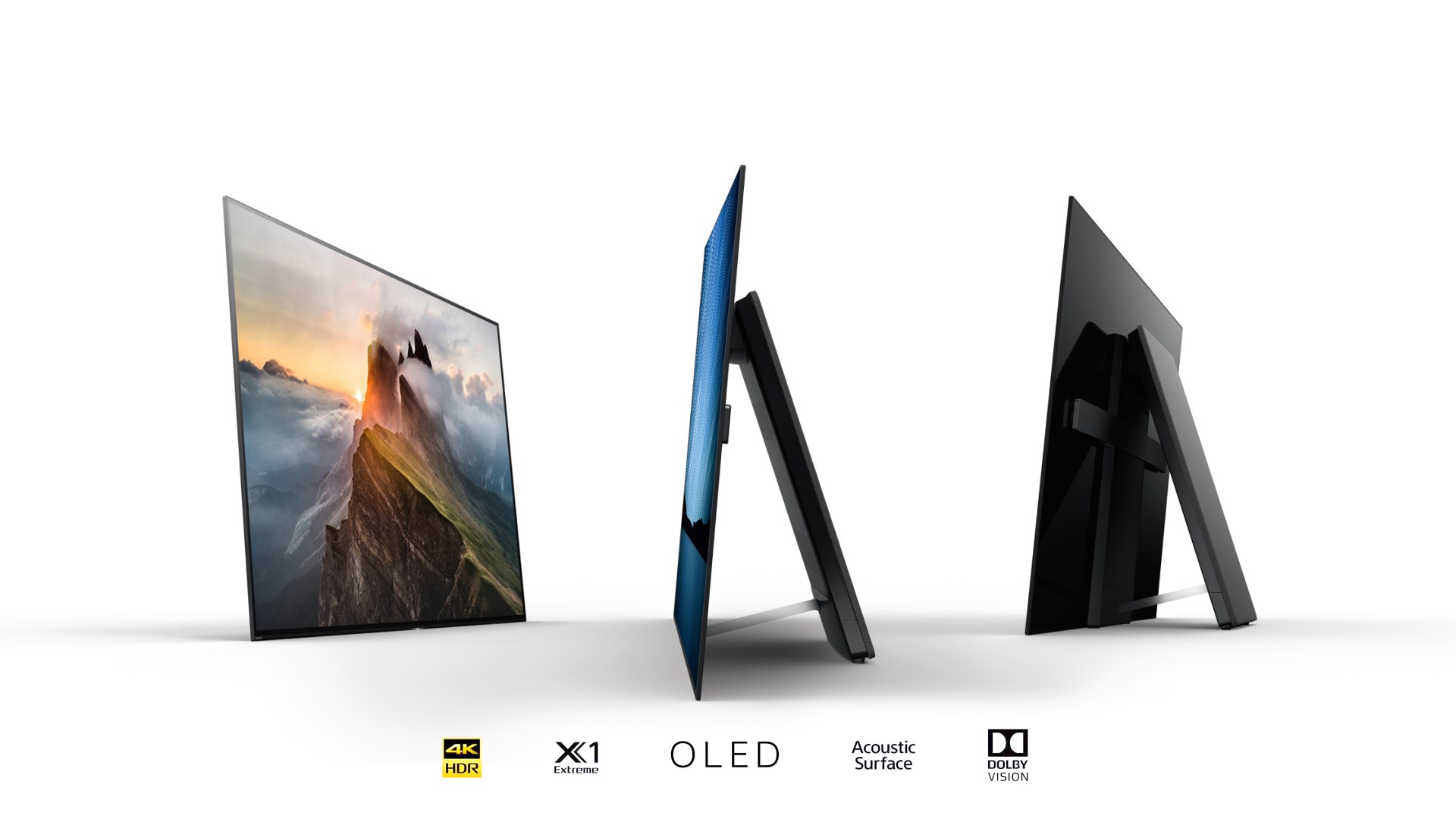 For more information, visit http://www.sony.com.ph/electronics/televisions/a1-series.