Yup, we're talking about a boosted jump-start and that's exactly what TCL, in their first bloggers convention event of the year, is firing up this 2016!
TCL invited a flurry of friends into the PBA Cafe at the Metrowalk in Ortigas last April 12 and they lined up plenty of fun activities and performances to keep even the most restless sated. There was a mascot – a walking curved TCL HDTV and everything!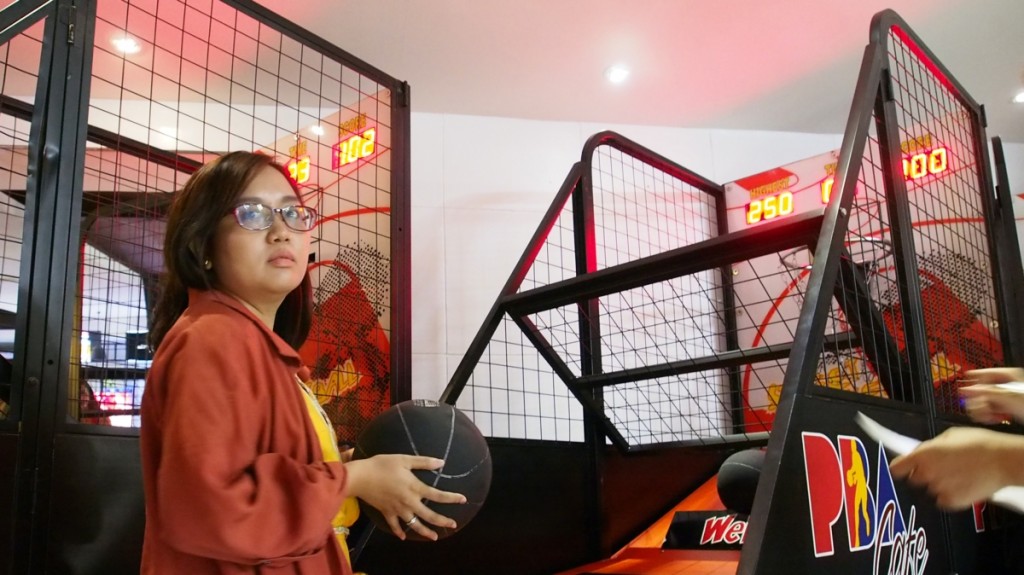 Several basketball arcade games were reserved for use of all the attendees – a prize was waiting for the highest documented score which wasn't mine unfortunately… It's been a very long time since I've been behind one of these grates but it sure is always fun to do.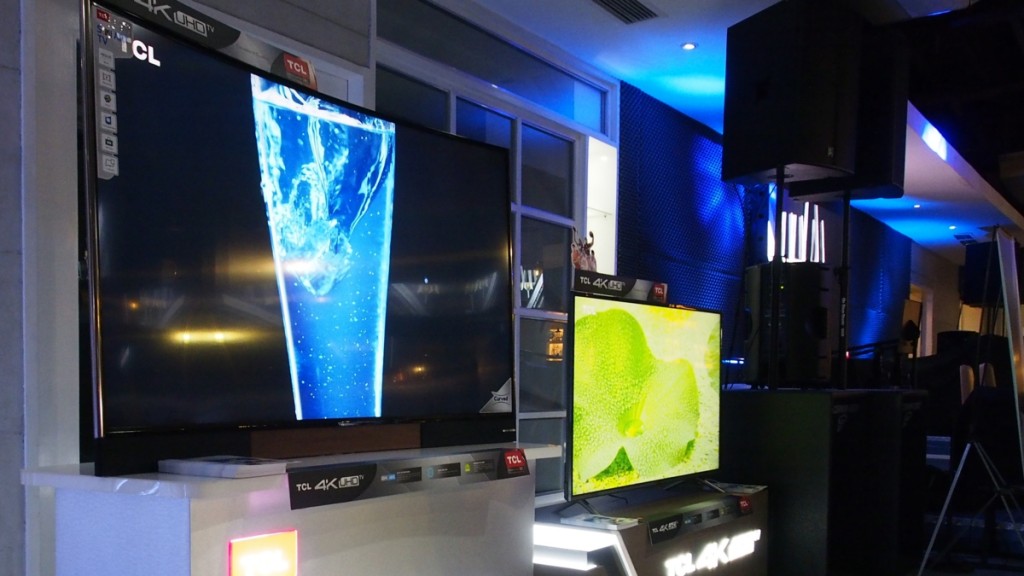 There was a lineup of the products they're taking to market this year and among those was a set of air conditioning units of varying types and capacities. This setup situated right beside their more familiar HDTV offerings leading up to the stage which had been prepared for musical performances… had you gotten over that A/C offering yet? They call it – TitanGold with hydrophilic aluminum fins and various health filters! There isn't anything to miss from some of the more popular choices out in the market.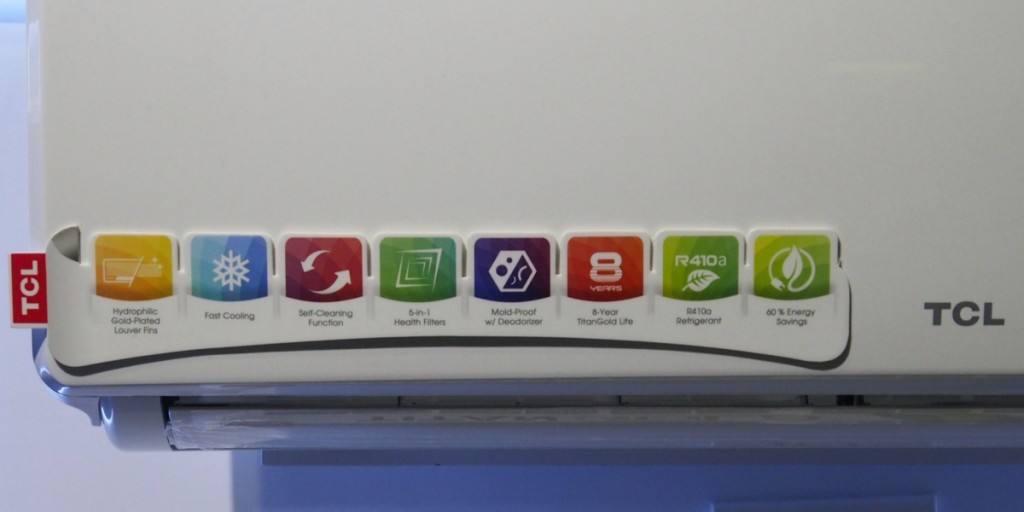 As the evening went on performances provided a very conducive atmosphere that set the mood for the reveal of their newest and frankly quite astounding QUHD TV the C1.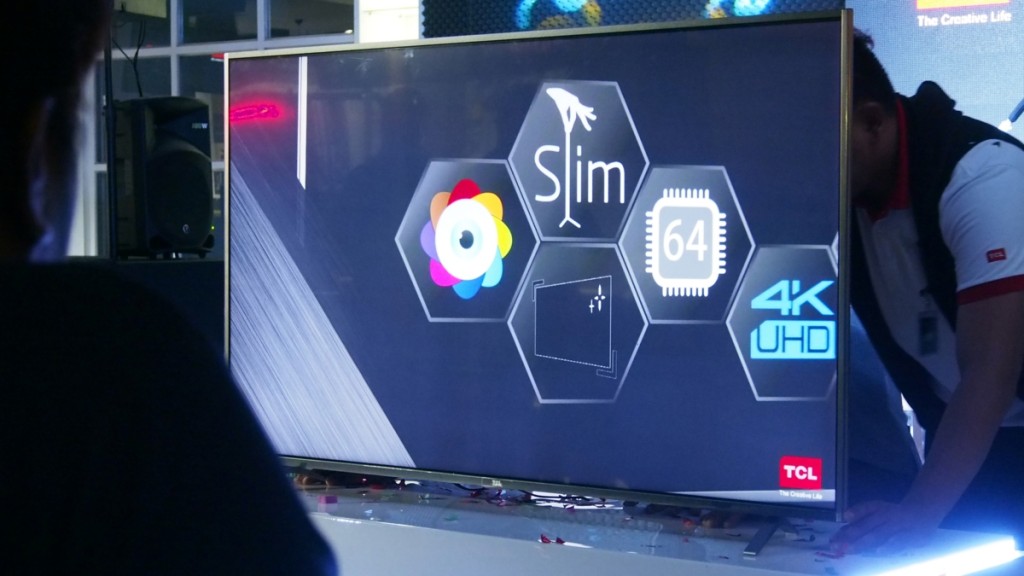 The C1 is an advanced 64-bit processor driven QUHD TV that has a very slim profile at a mere 9.9mm! We were told more about it by celebrity guests Troy and Aubrey. This TV has true 4K resolution on a black crystal panel and native H.265 encoding that allows it to play 4K videos on a stick flawlessly!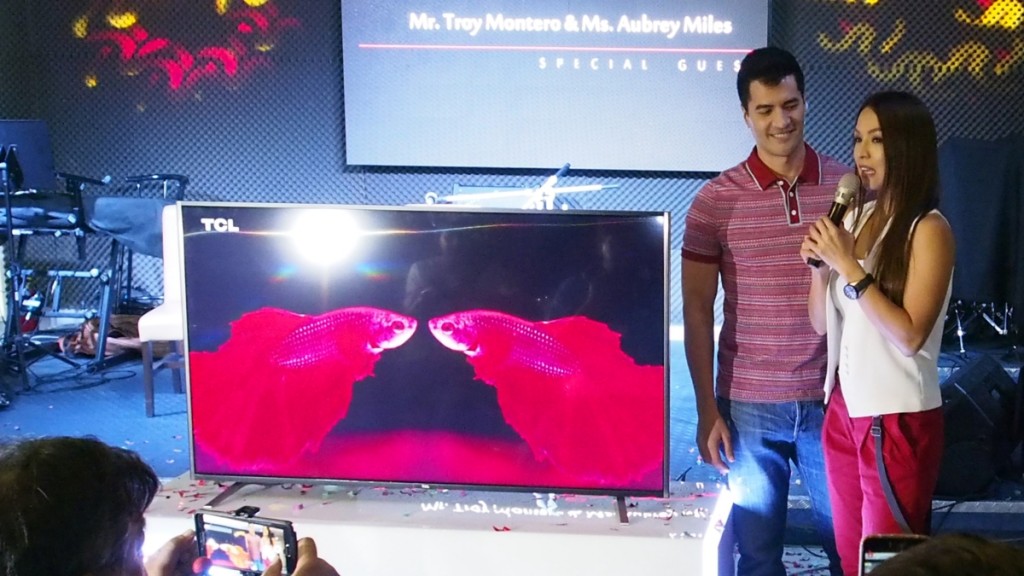 It is indeed an exciting time for TCL as they continue to expand their offerings to the country. Expect more from this innovative team that continues to evolve their brand into the lives of more families even more proactively over the years to come!