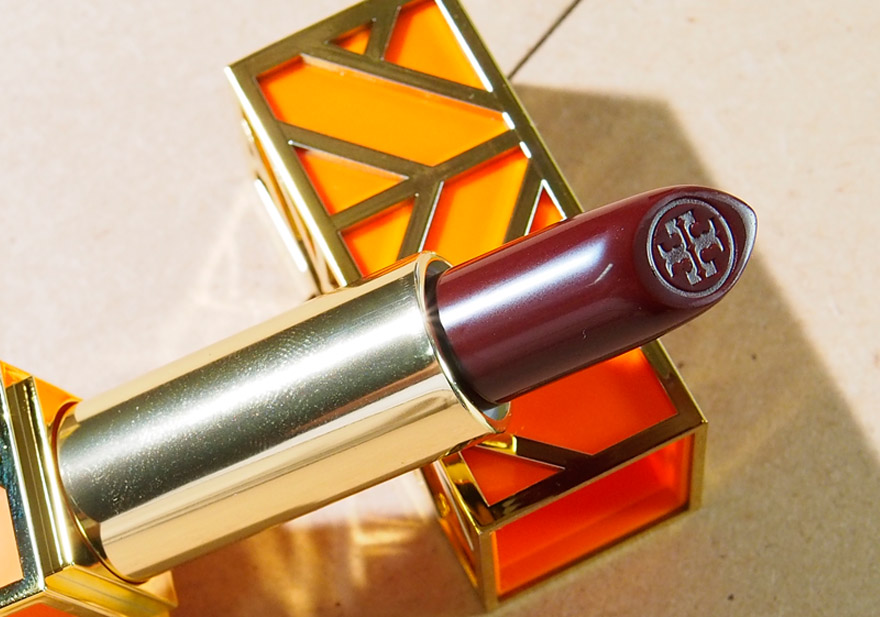 Knock, knock. HELLO TORY BEAUTY!
There comes a point in time where a lipstick takes your breath away by its sheer packaging. This is one of those times. I know I have raved about the Tory Burch Lip Color in my post on my first shade Scoundrel, but I can honestly stare at the gold and orange fretwork for days. The overall luxe effect of the rectangular casing makes you forget that it is made out of high quality plastic and not metal. You wouldn't know the difference until you hold the lipstick in your hand and even then, only the lack of metal's innate coldness (or lack thereof depending on the room temperature) will clue you in. There is a certain visual weight that comes from the detailed design but in reality, you can carry a tube or three in your purse and not mind at all.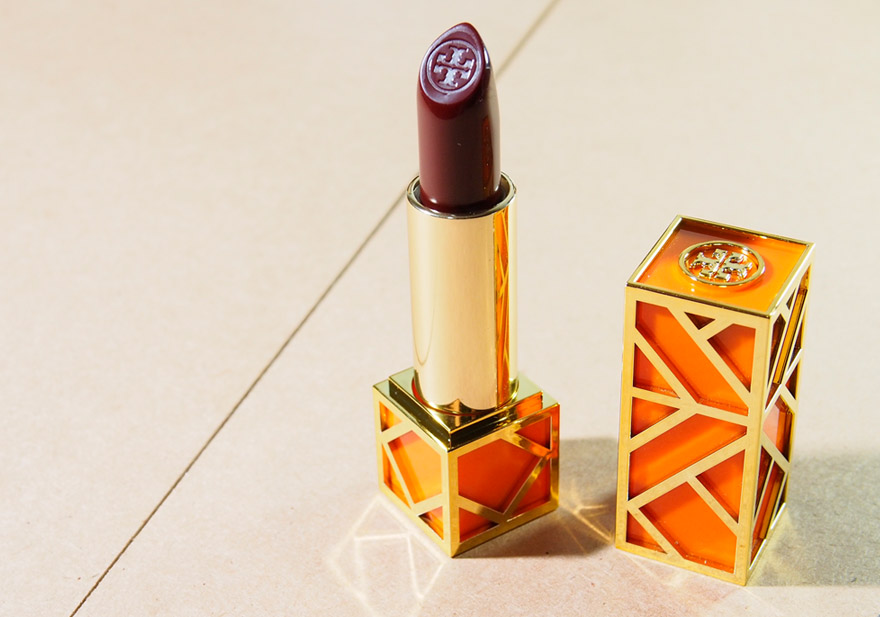 PACKAGING + PRODUCT, as promised
Knock on Wood is described as a "natural berry tint" which looks scary on the tube if you're not used to the darker shades. On the lips however, the product delivers true to description – "natural berry", yes; "tint", double yes.
I had absurdly high expectations for this product as I was coming from what has become one of my go-to reds, Scoundrel. I have to admit that I was a tad disappointed by the sheerness of Knock on Wood once applied but I repeatedly used it so I can learn its particular nuances. One, do not be scared of the color on the tube – the shade provides a lovely natural-looking tint that makes my always pale lips look alive. Two, once I got past my insane requirements from the lipstick, I've come to understand the place that Knock on Wood deserves on my vanity table – it is that handy, easy to use, easy to apply lip color with luxe packaging that would instantly lift up my mood whenever I use it.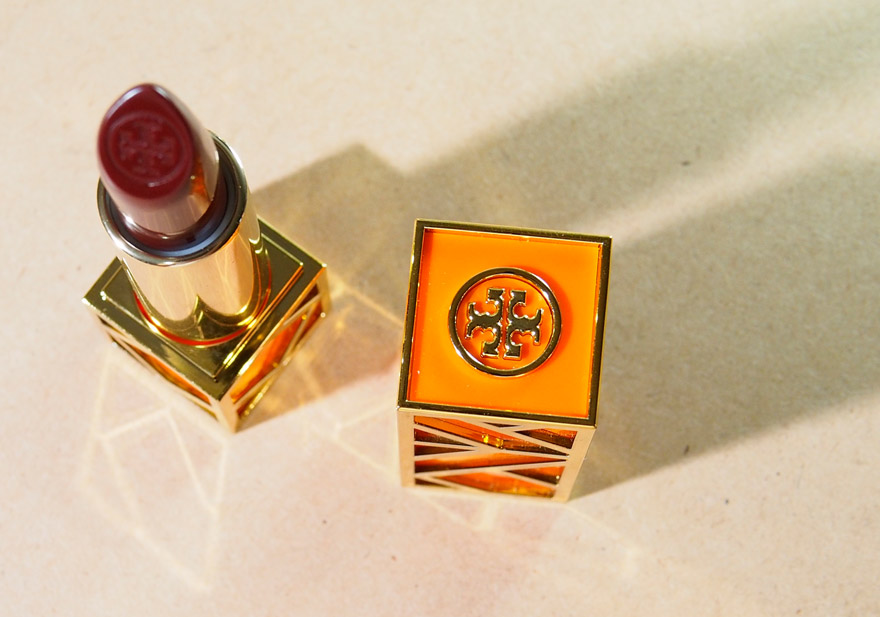 PRICE & AVAILABILITY: Tory Burch Lip Color Collection is available at Rustan's Makati, Rustan's Shangrila and Tory Burch Greenbelt Boutique. SRP: 1,650 PHP for each Tory Burch Lip Color.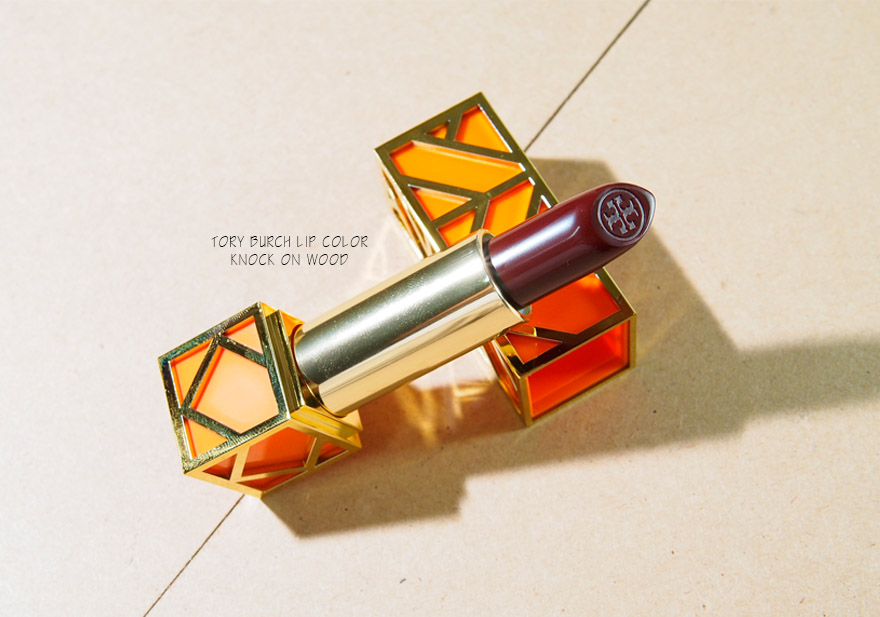 PERFORMANCE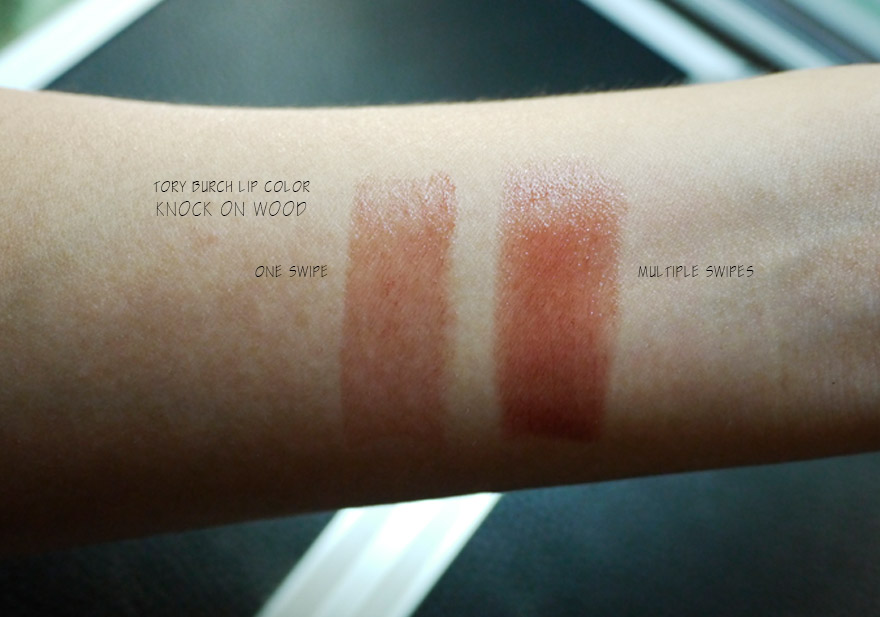 However, I have one particular gripe about the lipstick that I simply cannot get over no matter how many times I use it. This particular shade does not last on me at all. The only upside to this predicament is that it leaves a slight stain that still helps in making me look awake and ready to roll. See above photo for swatches.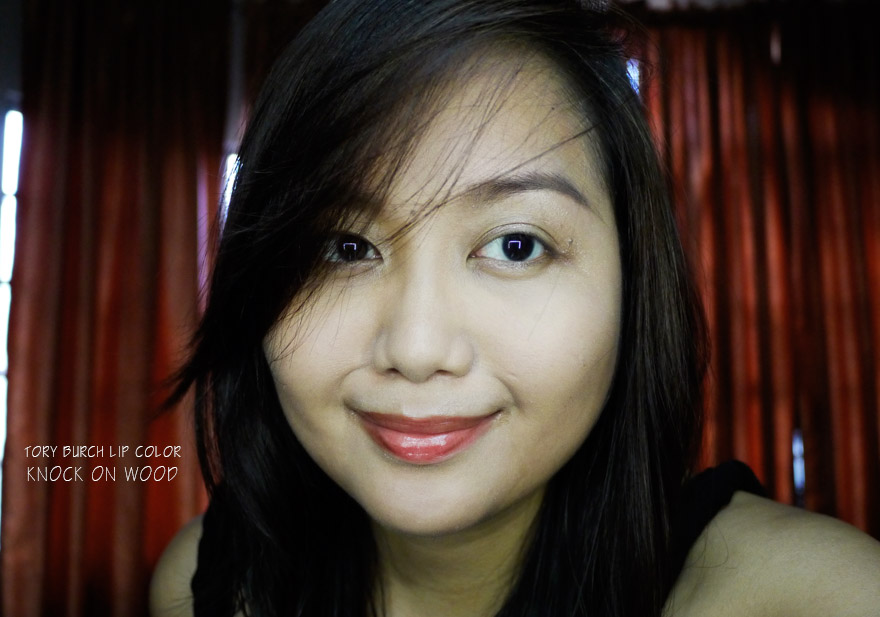 I still quite like how Knock on Wood looks on me though but I really wish I could get some sort of longevity out of the product. Maybe I can find a lip primer that would work on extending its life span on my lips. Until then, I'd probably stick to using it as an ultra luxe tinted lip balm. Scoundrel still remains my favorite shade from the range but do watch out for my review on Pas du Tout which was the shade that started it all for the Tory Burch Lip Colors.
Have you tried Tory Burch beauty products? Or are you more in love with her cult-fave accessories?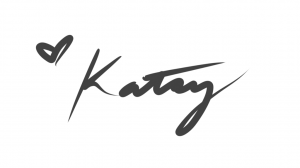 THE TORY BURCH LIP COLOR COLLECTION
A Dozen Flattering Shades of Chic
Tory Burch loves color – and has created 12 distinctive shades for her new Lip Color Collection. From tomboy neutrals to feminine pinks and bold brights, the collection is designed to flatter a variety of skin tones. Encased in gold and orange fretwork, each lipstick is a super-chic accessory in itself.
The new collection builds on the successful launch of Tory's signature pinky-nude lip color – "Pas du Tout." Formulated to deliver the ideal balance of sheer, yet vibrant color and rich texture with a weightless finish, each lipstick is subtly scented with the notes from the Tory Burch fragrance – cassis, grapefruit and mandarin. 
Many of the shades in the Lip Color Collection have names inspired by Tory's personal history—from old-fashioned phrases and family nicknames to superstitious sayings. The name of Tory's signature shade – "Pas du Tout" – comes from a phrase often said by her father, Buddy. It's part of the original French version of the classic "she loves me, she loves me not" daisy-petal-pulling game. "Swizzle," a reddened plum with silver shimmer, refers to an old-fashioned gentleman's drink that is a family favorite. "Tomboy," a pinky bronze, is a nod to Tory's childhood identity—and an aesthetic that informs her design sensibility.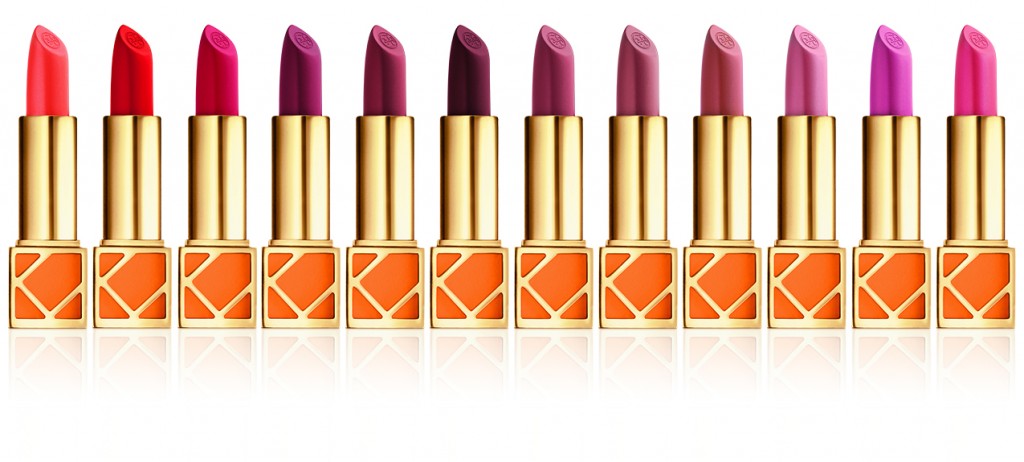 *The product featured in this post was a pr sample. I was not required to write a review but I thought it would be fun to do so I did. Opinions expressed are my own.